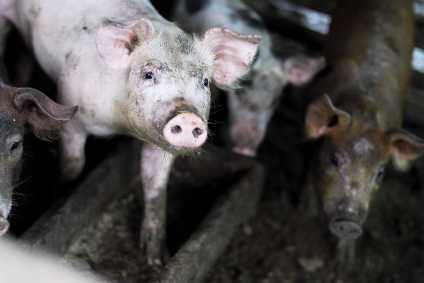 The head of the World Health Organization (WHO) has backed the production and consumption of meat products derived from animals that have not been treated with antibiotics.
WHO director-general Dr. Margaret Chan told journalists on the sidelines of a United Nations' high-level antimicrobial resistance (AMR) meeting in New York: "We are hearing very welcoming remarks from some fast-food chains that they commit themselves to a roadmap of not buying meat that has been using antibiotics."
Dr. Chan said she was "very optimistic and positive about the process". She said "AMR is not an issue that can be solved in the short term but we must start this journey together. The overuse of antibiotics will drive the emergence of AMR so individual doctors, the health sector and industry must come together on this."
At the UN meeting, the WHO said world leaders "pledged to strengthen regulation of antimicrobials, improve knowledge and awareness, and promote best practices – as well as to foster innovative approaches using alternatives to antimicrobials and new technologies for diagnosis and vaccines".
Dr José Graziano da Silva, the director-general of the UN's Food and Agriculture Organization, told the meeting: "AMR is a problem not just in our hospitals, but on our farms and in our food, too. Agriculture must shoulder its share of responsibility, both by using antimicrobials more responsibly and by cutting down on the need to use them, through good farm hygiene."
Meanwhile, Dr. Monique Eloit,the director-general of the World Organisation for Animal Health, urged national authorities "to strongly support all sectors involved, through promotion of responsible and prudent use [of antimicrobial medicines], good practices and implementation of established standards and guidelines".
Last week, the UK backed the recommendation of an independent review calling for a further cut in antibiotic use in livestock and fish farmed for food to help combat AMR. The UK government said it was committed to a target of reducing antibiotic use to a "multi-species average of 50mg/kg, using methodology harmonised across other countries in Europe", by 2018.
The use of antibiotics in the foodservice supply chain has increasingly been in the spotlight earlier this year, with investors in the UK calling on food companies to take action.