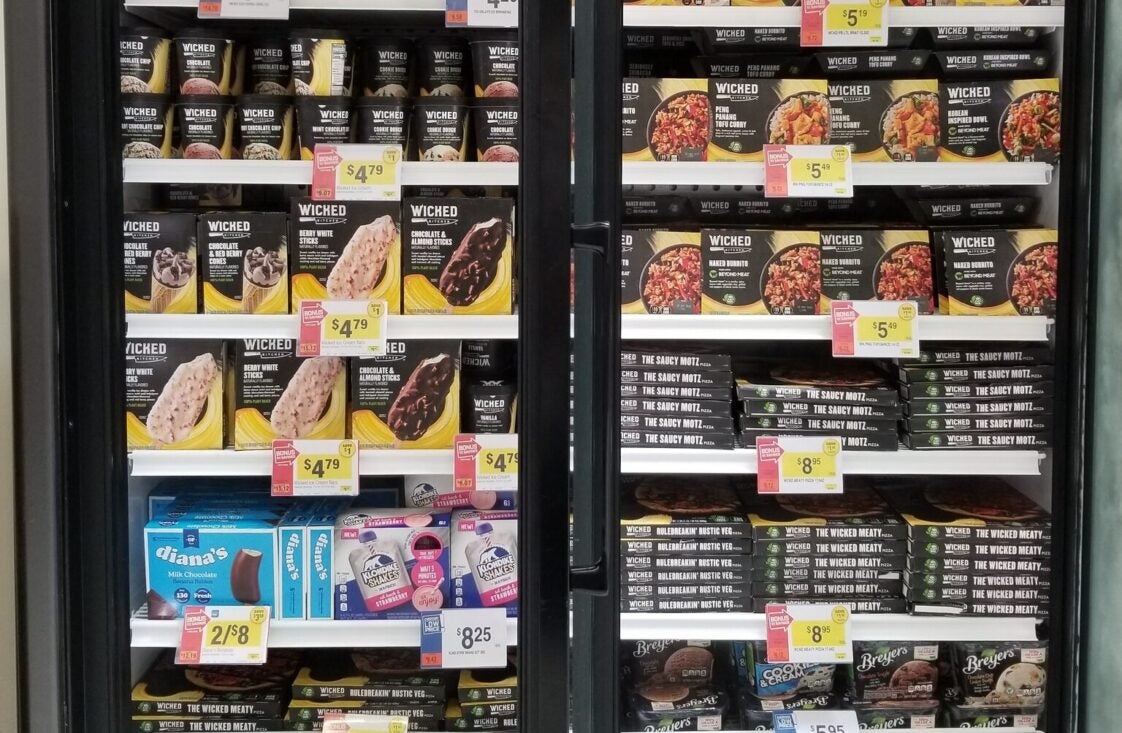 Wicked Kitchen has attracted more funding, with the US plant-based brand eyeing expansion in retail and a move into foodservice.
The privately-owned business has announced US$20m in bridge funding, taking the total pot it has raised to date to US$34m.
New investors include actor Woody Harrelson, venture-capital fund Ahimsa VC and Thailand-based food group Nutra Regenerative Protein, also known as NRPT.
Wicked Kitchen, set up by brothers Chad and Derek Sarno, declined to comment on what the investment means for its shareholding structure.
"This latest round of funding will help us go faster to expand our offerings in the US and abroad and it puts us in a well-poised position as we continue to lead plant-based innovations with flavour-forward products that appeal to vegans and omnivores alike," Wicked Kitchen CEO Pete Speranza said.
The company's products are available at more than 6,500 retail stores. It wants to use the funds to "ramp up" its presence in the channel and to expand in foodservice.
Wicked Kitchen sells plant-based convenience foods at retailers on both sides of the Atlantic and is set for launch in Thailand.
Last month, Gathered Foods, another company set up by the Sarnos, sold the North American business of alt-seafood brand Good Catch to Wicked Kitchen.
Under the terms of the deal, Wicked Kitchen will market Good Catch products in the US and the UK. Gathered Foods will continue to sell SKUs – marketed under the Swell Catch brand – in more than 20 countries, including Canada, Germany and Singapore. The transaction also saw Gathered Foods become a shareholder of Wicked Kitchen.