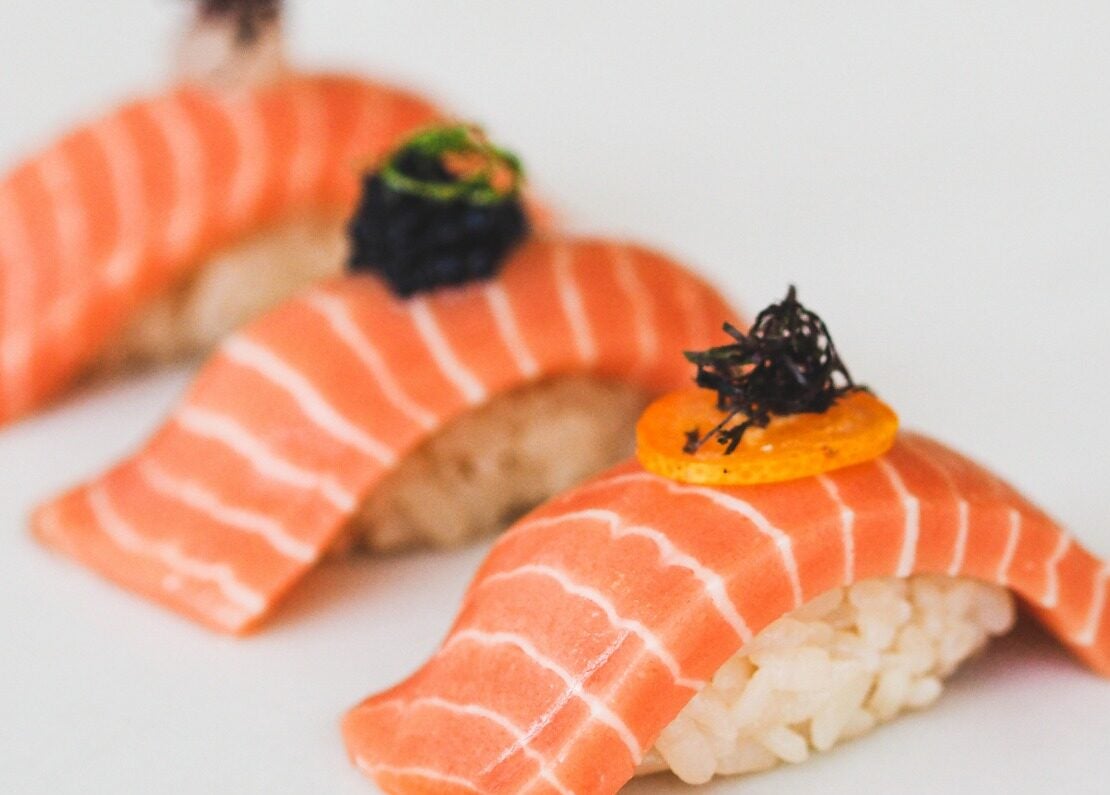 Wildtype, a US company developing cell-cultivated seafood, has raised what it says is the "largest investment round in the cultivated seafood industry worldwide".
The San Francisco-based firm, which is planning to launch an alternative to salmon developed from cells of the fish, has attracted US$100m in Series B funding.
US agribusiness giant Cargill is among the investors who participated in the round. Private-equity firm L Catterton led the funding, which also included investment from Singapore state vehicle Temasek and Bezos Expeditions, the family office of Amazon founder Jeff Bezos. Since Wildtype was set up in 2016, the company has raised more than $120m.
The firm said the fresh funds would be used to invest in production ahead of any move by the US Food and Drug Administration to approve the commercial sale of cell-cultivated seafood in the country.
"We are not able to provide an estimate of when this pre-market consultation process will conclude, as we believe it's important to allow our food regulators to fully understand our technology," Wildtype co-founder Aryé Elfenbein told Just Food. "Just like all cultivated meat and seafood companies, we will not be able to see Wildtype salmon on the market until the FDA regulatory process is complete. Once we complete the pre-market consultation process with FDA, we expect to have Wildtype salmon available to diners in select US restaurants shortly thereafter."
The company has recently signed a deal with US restaurant chain Pokéworks. Elfenbein added: "We have since signed several partnership agreements with chefs and restaurateurs who have signed on to launch Wildtype salmon on their menus."
Proponents of cell-cultivated seafood tout the environmental and health benefits of consumers eating their products. However, one of the key issues in the wider – but still nascent – industry is how to move from proof of concept to scale. The idea of cell-based food is now widely accepted but moving from concept to business is the critical question for those in the trade.
Investment money is being put into the fledgling companies behind cell-based seafood. For example, in January last year, US-based BlueNalu announced it had raised US$60m in debt financing, based on convertible notes, with Thailand-based seafood giant Thai Union Group among its backers. It has been planning to launch onto the market with a mahi mahi product. BlueNalu's previous funding rounds have also included Japan-based Sumitomo, the owner of global fresh-produce supplier Fyffes, and the South Korean tofu maker Pulmuone Co.
Elfenbein set out why Wildtype has decided to start with salmon. "Salmon is the second most-consumed seafood in the United States – after shrimp – is low in saturated fats, and high in polyunsaturated lipids such as omega-3 fats," he explained. "It's also a local fish for us, found in streams, rivers, and our oceans up and down the west coast of the United States and Canada. Finally, it's a versatile fish, found in culinary traditions of many cultures.
Cargill has invested in Upside Foods and Aleph Farms, two businesses developing cell-cultivated meat.
Tim Noonan, the seafood managing director in Cargill's North American protein business, told Just Food: "Cargill is committed to an inclusive approach that offers customers and consumers choices – both animal proteins and alternative proteins – that meet their needs. With global demand for salmon expected to outpace global supply for the foreseeable future, we welcome new technologies – including cultivated seafood – that offer the potential to narrow that gap."
Just Food guide: Leading the charge – the companies at the cutting edge of cell-based protein product development