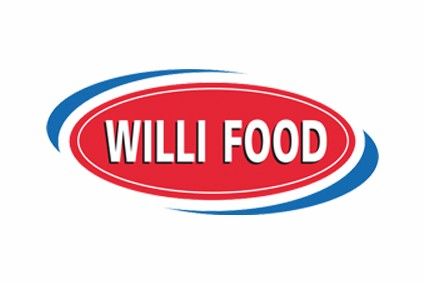 Israel-based food group G. Willi-Food yesterday (25 May) booked a 9.3% fall in first-quarter net profit over the year-ago period but reported its sales inched upwards.
Willi-Food reported profit of NIS4.4m (US$1.2m), which it said was "mainly due to increased marketing activities" aimed at increased market share.
Sales for the first quarter increased by to NIS83.3m versus NIS82.6m in the comparabale period last year. The group said the increase was "primarily due to effective marketing campaign activities carried out in the first quarter and the Passover holiday, which occurred during the reporting period in the first quarter, while in 2016 the holiday occurred between the first and the second quarter".
The group said operating income for the first quarter fell to NIS6.7m compared to NIS7.9m previously, after increased selling expenses of 31.5% from the comparable quarter of 2016, "primarily due to a sharp increase in promotional expenses".
Willi-Food president Iram Graiver said the group continues "to place focus on ensuring sales of a more profitable product mix and our results reflect the success of this strategy".
Graiver said the group had invested in sales and marketing to "improve consumer perception of our products within Israel", to boost long-term sales. "In addition, we look to expand our product lines and increase market share while expanding into new markets," he said.