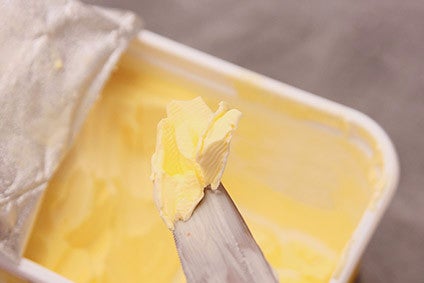 Two of the South African edible oil companies raided last week in an investigation into price-fixing allegations have denied they have taken part in anti-competitive activity.
Willowton Oil and Cake Mills and Epic Foods were among five businesses raided last week as competition officials in South Africa investigate claims of price-fixing.
South Africa's Competition Commission visited the offices of Wilmar Continental Edible Oils and Fats, FR Waring Holdings, Africa Sun Oil Refineries, Willowton Oil and Cake Mills, and Epic Foods on Thursday (8 December), with all companies suspected of engaging in a cartel, which, the regulator said, started in 2007 and is still ongoing.
The companies are accused of fixing prices for "refined edible oils including baking fats and margarine", the Competition Commission said.
Willowton claimed the Competition Commission's probe is the result of another investigation by the regulator "into a recent merger within the industry as well as another impending merger".
In a statement, Willowton said: "These mergers and impending merger are between suppliers and competitors of Willowton Group. During the commission's investigations into these mergers, the Willowton Group as a competitor and customer, fully responded to the commission's investigations into these mergers. We have complied with all requests of the investigators and are extending our assistance in finalising their investigation."
Willowton declined to comment on which companies are involved in the mergers as talks on the deals are ongoing.
The group, meanwhile, said it had been the subject of "previous investigations" into its activities when, it said, "there was no evidence found of any wrong-doing on the part of the company".
Willowton added: "Allegations of price collusion and cartel activities among suppliers and competitors in the edible oil market have been made by the commission and these allegations again are refuted by the company."
For its part, Epic Foods denied "engaging in any conduct of any anti-competitive nature". The company added: "Epic Foods' management and staff takes these allegations very seriously and will continue to operate with the utmost honesty, integrity and proficiency."