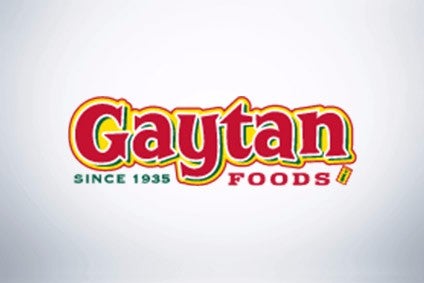 Evans Food Group, a US-based maker of branded and private-label pork rinds, has acquired fellow producer Gaytan Foods for an undisclosed sum.
Founded in 1932, Evans Foods was bought by private-equity firm Wind Point Partners in April 2016 in partnership with snacks industry veteran Jose Luis Prado. Wind Point is a US$2.3bn investor focused on both consumer and industrial products, as well as the business services sector.
Wind Point is seeking to expand Evans' platform through organic growth and innovation.
The combination of Evans and Gaytan, which is located in the City of Industry, California, "creates the opportunity to leverage both companies' complementary product and brand portfolios and distribution networks", a statement said on Monday (6 November).
Luis Prado, who is now chairman and chief executive of Evans, said of the transaction: "In this new phase we are confident that together we will be able to accelerate growth and create value for all our stakeholders."
Ryan Gaytan, the president of Gaytan Foods, said he would continue to be involved in the combined business, adding the resources of the three entities will "create solid operational, distribution, and scale efficiencies that will fund our growth".
Joe Lawler, the principal with Wind Point, added: "From a strategic perspective, the acquisition of Gaytan will enhance our presence and manufacturing capability in the important west coast market."