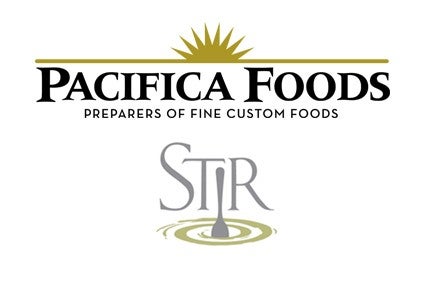 US private-equity firm Wind Point Partners has acquired Pacifica Foods and Stir Foods, two California-based custom food manufacturers.
The companies produce soups, sauces, dressings, fresh salsa and muffin batters for retail and foodservice customers, the investment firm said in a statement, which did not disclose the financial terms of the deals. Wind Point will seek to diversify the products and packaging, add capacity to boost growth, and bring in "greater culinary expertise and resources".
To that end, Wind Point has hired Milt Liu as chief executive, who was previously serving as president and chief operating officer at Flying Food Group. Prior to that, he was a strategy consultant at McKinsey & Co.
"Wind Point will seek to further grow the company both organically and through add-on acquisitions, leveraging the firm's extensive experience in the food industry," the statement said.
Management from both companies will be retained and the four production facilities at Pacifica and Stir Foods will remain open.
"Our investment will support the strong cultures established by the ongoing ownership and current management teams to continue to deliver strong quality and customer service and grow with our customers," said Joe Lawler, a principal at Wind Point. "I am equally excited about partnering with Milt Liu who brings decades of highly relevant leadership experience in food manufacturing and retail."
Liu added: "The management teams at Pacifica Foods and Stir Foods have created customer-focused organisations with reputations for superior quality, consistency and reliability. I look forward to working with existing management to utilise our complementary product and packaging capabilities, as well as Wind Point's resources, to better serve existing and new customers."