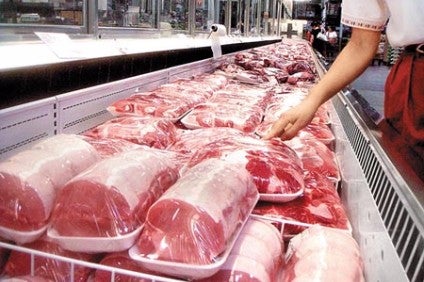 The US Food and Drug Administration (FDA) has called for "added urgency" in the fight against the over-use of antibiotics in the meat supply chain.
The FDA's latest report on the matter – issued on Tuesday (10 December) – revealed overall sales of medically-important antibiotics for use in food-producing animals rose by 9% between 2017 and 2018, with the biggest proportion of that increase coming from use of tetracyclines in swine and cattle.
US consumer watchdog Center for Science in the Public Interest said the report sends a "disappointing message".
Dr. Peter Lurie, the CSPI's president, said: "Although sales remain down from historic highs, the declines of recent years appear to have been arrested and may even have been reversed."
The FDA is keen to limit the use of antibiotics in the food chain to slow the development of antimicrobial resistance and preserve the effectiveness of antimicrobials for fighting disease in animals and humans.
A number of large US meat companies are now promoting antibiotic-free products. However, the FDA said: "While there has been progress made toward antimicrobial stewardship goals, additional work is needed to address antimicrobial resistance."
The FDA said sales data does not necessarily reflect actual antimicrobial use but argued sales volume observed over time is "a valuable indicator" of market changes related to antimicrobial drug products intended for food-producing animals.
"The agency's aim is not simply measured by a reduction in sales volume of antimicrobials, but also includes fostering good antimicrobial stewardship practices by optimising the use of these products and limiting their use in animals to only when necessary to treat, control, or prevent disease," it said.
just-food has asked US-based meat industry organisations the National Pork Producers Council (NPPC) and the National Cattlemen's Beef Association for their response to the FDA report.
The NPPC told just-food: "US pork producers have been committed to responsible antibiotic use for decades. Although there's broad scientific acknowledgement that the use of antibiotics in people is the primary source of antibiotic resistance, agriculture is committed to responsible use in animals to minimise any contribution. That's why we supported new regulations adopted almost three years ago requiring veterinary oversight and limiting use of those antibiotics important for human medicine.
"These regulations are working as reflected by the overall trend: livestock antibiotic sales in 2018 were down 38% since 2015."