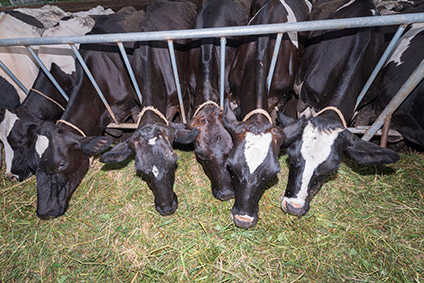 The World Bank has approved US$5m in financing to support a project designed to boost the productivity of dairy farms in Kyrgyzstan.
The Kyrgyz Republic Integrated Dairy Productivity Improvement Project aims to "enhance dairy animal productivity and milk quality on farms in the country's Issyk-Kul region", the World Bank said in a statement. The financing comprises a $2.25m grant with the remainder of the amount as a concessional credit.
Jean-Michel Happi, the World Bank's country manager for Kyrgyzstan , said the project "will increase production and make the export of Kyrgyz dairy products more sustainable, increase incomes of dairy farmers, and create new jobs along the dairy supply chain".
Happi added: "In the future, once total output of milk is increased and its quality is upgraded, exporting to neighbouring countries such as China, Afghanistan, Pakistan and beyond, should become possible."
According to the World Bank, agriculture represents about 15% of the Kyrgyz gross domestic product. "Kyrgyz dairy products have a reputation for being organic and tasty because of the production model based on natural pastures."
However, the World Bank said "most local milk producers and processors are finding it difficult to capitalise on new market opportunities" due to their inability to meet animal health, food safety and quality standards of the Eurasian Economic Union, which the country joined last year.