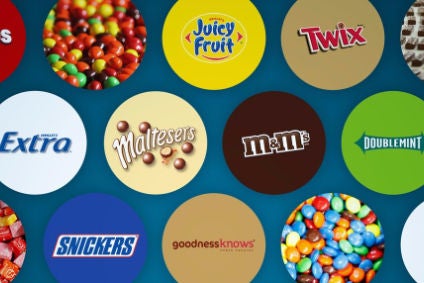 Mars Inc has said there will be an impact on jobs from the combination of its chocolate business with Wrigley – but the US food giant insisted the creation of Mars Wrigley Confectionery is "about growth".
The Snickers and Twix maker has unified its chocolate and Wrigley operations in one business after buying out Warren Buffett from his investment in the chewing gum maker.
Buffett took a minority stake in Wrigley when his Berkshire Hathaway investment fund helped fund Mars' takeover of the Orbit gum firm in 2008.
Mars ran its non-chocolate brands through Wrigley but, with Buffett's stake tied to Wrigley's earnings, it is believed the shareholding meant the two businesses could not be fully integrated.
The company said yesterday (6 October) its purchase of Buffett's stake would create a new division – Mars Wrigley Confectionery.
Grant Reid, of the office of the president and CEO at Mars, said the move would give the company "an opportunity to rethink how we simplify our chocolate and Wrigley businesses so that we can bring a more holistic approach to this vibrant category".
Asked today what impact the creation of Mars Wrigley Confectionery would have on jobs at the business, Mars said: "Mars Wrigley Confectionery will be a new, combined business segment representing about 30,000 associates. The combination will create changes across both chocolate and Wrigley. Naturally, there will be some impact on associates where there is unnecessary role duplication. We anticipate most of the impact to be at the senior leadership and management levels."
Mars added: "We don't know the full implications at this time but this combination is about growth – not saving money – and thus we do not expect job loss to be significant. Our organisational design work will be continuing over the coming months and will inform our new structure. Mars Wrigley Confectionery is one of several businesses in Mars, Incorporated, with a global, corporate-wide total of over 80,000 associates. Any of our associates are able to apply to open posted positions in other parts of our business."
Berkshire Hathaway put forward US$4.4bn towards Mars' $23bn acquisition of Wrigley and paid $2.1bn for a stake in Mars' Wrigley subsidiary when the transaction closed. The deal created the world's largest confectioner, with brands including Snickers chocolate, Orbit gum and Skittles candy.