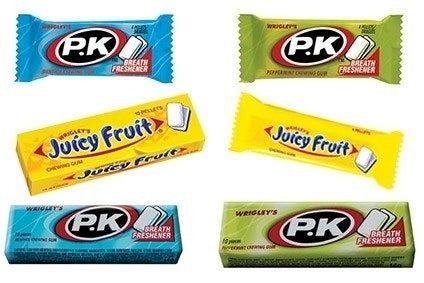 Wrigley is building a new gum plant in Kenya, replacing a site near Nairobi, as the company bids to expand its presence in the wider continent.
The new "more modern" facility in Machakos County will be around 28 kilometres, or 17 miles, from Nairobi's business district, the US group emphasised. Its existing factory, built in 1972, is just outside the Kenyan capital in the Nairobi Industrial Area.
"The decision to build this new plant was driven by the need to meet growing demand for the firm's products in Africa, while improving capacity and technology. The current plant was built in 1972 and since then the business has grown significantly, so have the market and demand for our products," a Wrigley spokesperson told just-food. "We are keen to leverage on Africa's rising economic prospects and to further expand our footprint on the continent. With the rapidly expanding middle class and youthful population, we see our products becoming more and more integrated into people's lifestyles. We are witnessing a surge in demand for our products as consumer preferences increasingly lean toward gum as a functional product to freshen breath and prevent dental caries."
The Mars Inc subsidiary said the new plant – which will double Wrigley's capacity in Kenya – is set to start production in the first quarter of 2017. Wrigley leads Kenya's gum market, accounting for over half the sales in the country, the spokesperson said. Beyond Kenya, the plant will serve "a host of countries in Africa", the spokesperson added, citing countries including Tanzania, Uganda, Ethiopia, Djibouti and South Sudan.
"We expect to grow our market in line with regional economic integration. There are plans to link up the three regional economic blocs, namely East Africa Community, Common Market for East and Southern Africa (COMESA) and Southern Africa Development Community (SADC). This will no doubt open up huge markets for our products," the spokesperson said.
Some 300 staff work at the current site. The spokesperson said the company "cannot give a number at this point for those who will be at the new factory". However, she added: "We, however, anticipate that we can transfer most of our associates to the new location and that the increase in product demand will deliver security to our current staff."