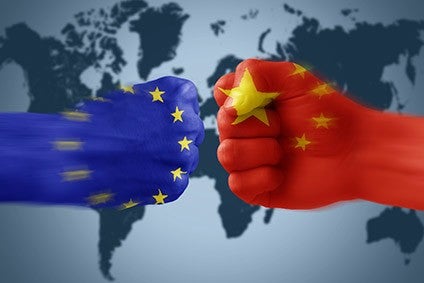 The World Trade Organization has rejected most of China's complaints against EU poultry tariff quotas – although Beijing could secure improved access in one area.
China asked the WTO to look into its grievances about the EU's poultry tariffs in 2015, with Beijing arguing the system contravened trade rules.
Today (28 March), the WTO announced a panel it convened to study the allegations had rejected the bulk of China's claims, although Beijing may have forced the EU to grant additional low-tariff quotas – albeit just for food containing processed duck.
A WTO disputes settlement panel ruled the EU had insufficiently considered China's poultry exporting prowess when allocating the quotas on food processed duck in 2012.
The EU gave Brazil and Thailand 96% of the quotas and just 4% to China and the rest if the world. Beijing told the WTO disputes settlement hearing the EU had therefore ignored the potential of Chinese companies to score more export sales, especially after Brussels relaxed health controls in 2008 that had locked Chinese poultry out of European food markets.
The panel agreed the liberalisation was a "special factor" that under the WTO's general agreement on tariffs and trade (GATT) the EU had to consider when granting special access quotas to countries with a "substantial interest" in a specific market.
The EU can appeal but, if it does not, it may have to widen Chinese low duty access for poultry exporters or face demands from Beijing for WTO-approved retaliatory tariff sanctions on EU goods exported to China.