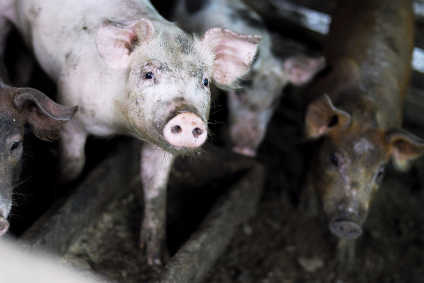 The World Trade Organization has said it will issue a final decision before the end of next month on the dispute involving Russia's trade ban on imports of pork from the European Union.
The WTO's Appelate Body, which is responsible for settling international trade disputes, has confirmed a final report on the issue will be published no later than 23 February.
The WTO ruled last year Russia's bans on EU exports of pigs, pigmeat and related products, imposed over African swine fever (ASF) cases, breached global trade laws. Russia appealed the ruling in September.
Russia imposed the ban in early 2014. According to the EU, the ban was imposed because of a "limited number" of cases of African Swine Fever in areas in the EU close to the border with Belarus.
The EU argued its internal livestock movement and veterinary controls meant pigs and pigmeat products from areas unaffected by the disease were safe, so Russia's ban broke WTO sanitary and phytosanitary rules.
Russia's restrictions on pork came into effect before Moscow banned a range of foodstuffs, including meat, from markets such as the US and the EU in response to sanctions from the West at the height of the Crimea crisis. Russia has since extended these trade restrictions until 2017.