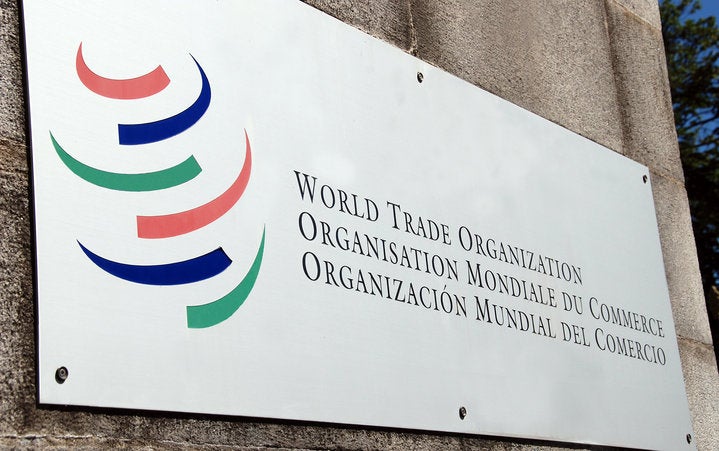 The World Trade Organization (WTO) has called on countries to step back from trade restrictions, which have increased in the current economic climate, especially in food, feed and fertiliser.
Ngozi Okonjo-Iweala, the director-general of the international trade body, raised concern about trade barriers putting extra pressure on prices in the global inflationary environment, and in the context of food insecurity amid the Ukraine war and post-pandemic disruptions.
Export restrictions have outpaced those on imports for the first time since the WTO started compiling its annual Trade Monitoring Report in 2009, although the latter "continues to grow", Okonjo-Iweala said in the latest edition published yesterday (6 December).
"Members have increasingly implemented new trade restrictions, in particular on the export side, first in the context of the pandemic and more recently in the context of the war in Ukraine and the food-security crisis. Although some of these export restrictions have been lifted, many others persist," she added.
"Out of the 78 export restrictive measures on food, feed, and fertilisers introduced since the start of the war in late February, 57 are still in place, covering roughly US$56.6bn of trade. These numbers have increased since mid-October, which should be a cause for concern."
Okonjo-Iweala reiterated comments made at the recent G20 trade summit in Indonesia in which she urged governments to take measures to "reduce price spikes and volatility and to allow goods to flow to where they are urgently needed". Export restrictions in particular, can "contribute to a worsening of the global economic outlook", she said.
In the report's coverage period from October 2021 to October this year, the trade body pointed to WTO members introducing 376 "trade-facilitating" measures, compared to 214 trade restrictions. However, most of the former were swayed to imports and the latter to exports.
The value of trade-facilitating measures introduced over the course of the report was estimated at $1.16tn versus $278bn for trade restrictions.
WTO noted: "The stockpile of import restrictions in force also continued to grow. By mid-October 2022, over 9% of global imports continue to be affected by import restrictions implemented since 2009, and which are still in force."
Most trade barriers introduced since the onslaught of the pandemic in early 2020 have been relaxed, the WTO said. Of the 197 trade restrictions put in place, 79% have been repealed, leaving 27 export restrictions and 14 import restrictions.
Nevertheless, the WTO added that "although the number of the pandemic-related trade restrictions still in place has decreased, their trade coverage remains important at $134.6bn."
For more on Just Food's coverage of how the war is affecting the food industry, please visit our dedicated microsite.
Just Food's parent GlobalData is providing an ongoing analysis of the war's impact across business sectors.