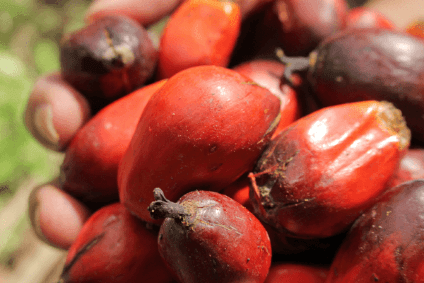 Food companies that fall short of commitments to supporting certified sustainable palm oil (CSPO) production should be "called to account by their competitors and customers", the World Wide Fund For Nature (WWF) has said in a new report.
The WWF said its latest Palm Oil Buyers Scorecard covering 2015 – the deadline year by which the organisation said many companies promised to use 100% CSPO – showed "many companies have made commendable strides forward and honoured their commitments, while others have made little progress or taken no action at all".
The WWF highlighted Campbell Soup Co. biscuit business Arnott's, as well as Danone and Ferrero, as the "only three companies that used 100% segregated CSPO in 2015. "Their impressive efforts show that it's possible for even large users of palm oil (like Ferrero) to get their sourcing on a more sustainable footing. Other companies now need to follow their example," the WWF said.
The latest scorecard assessed the performance of 137 retailers, manufacturers and foodservice companies from Australia, Canada, Europe, India, Japan and the US. Between them, these businesses use more than six million tonnes of palm oil, representing roughly 10% of global use, the WWF said.
However, nearly one in five companies (28 out of 137) "didn't even respond to our requests for information", the WWF said. "This lack of transparency and engagement on an issue of significant public interest is completely unacceptable."
According to the WWF, "while many brands have taken the first step on the core actions needed, fewer are taking this second step on the journey". It noted: "Overall, only 15% of all the palm oil that the brands told us they used in 2015 was segregated. Ninety-six companies reported using at least some CSPO in 2015."
Just under half of the CSPO these companies used was bought through the book and claim system – which means there is no requirement for physical traceability through the through the palm oil supply chain, the WWF said.
"Seventeen of those 96 companies were relying on book and claim for more than three-quarters of the CSPO they used. Essentially, this means these companies are paying producers of CSPO for certificates to cover the volume of palm oil they use – even though the actual palm oil that goes into their products may come from uncertified sources."
The WWF said the book and claim system "is valuable to kick-start transformation by making it easy and cheap" for brands to support growers that are certified by the not-for-profit Round Table on Sustainable Palm Oil (RSPO). "But it still allows the global supply chain to continue trading uncertified and potentially unsustainable palm oil."
However, the WWF said there are improvements overall compared to results of recent years. Of the 94 companies that were also assessed in the 2013 scorecard, "76 have shown progress, though 11 seem to have stalled and seven have gone backwards", the WWF said.
"So the next step is for companies to shift their sourcing toward fully segregated supply chains – where CSPO is kept separate from uncertified palm oil all the way from the mill where it's first pressed to the end user," the WWF said. "This ensures the palm oil in companies' products does not contribute to deforestation, and will help build a genuinely sustainable and transparent global trading industry."
In 2015, the RSPO announced an extension to its standard that allows growers to demonstrate best practice in sustainable palm oil and help buyers deliver on their "no deforestation" commitments. The RSPO Next, a voluntary add-on, announced at the WWF's 13th annual meeting as " the next step for companies that want to build on the RSPO principles and criteria".
Earlier this month, PepsiCo said it was "confident" it would meet the sustainability commitments laid out in its Palm Oil Action Plan. Publishing its first progress report on its Palm Oil Action Plan, launched last October, the company highlighted progress against its target to establish total traceability for the palm oil it uses to the mill level by the end of 2016. It reported that as of July 2016, around 72% of the palm oil forecasted to be used for the year has been traced to the mill of origin.