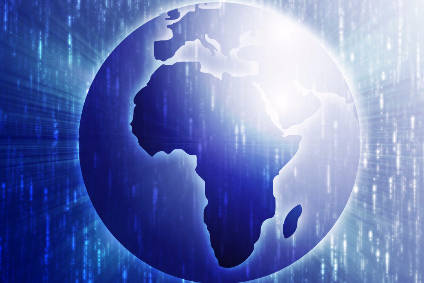 The World Wildlife Fund has launched Markets Institute, a dedicated platform working with entities including the private sector to increase the "speed and scale" of "market-based approaches" to boost sustainability in the global food sector.
"Where and how we produce food, along with climate change, will determine whether or not we will be able to maintain our world's biodiversity and ecosystems," said Carter Roberts, the WWF's president and CEO. "Our new Markets Institute is a vital initiative in WWF's global strategy to create measurable, swift impact at scale."
Food production already accounts for the largest environmental impact of any human activity – and production levels need to roughly double by 2050 to meet the rising global population, meaning more food will need to be produced using fewer resources, the WWF suggested.
"Global food production has to change at a systemic level over the coming years. To do this all stakeholders, especially companies, need to rethink how they collaborate to increase the speed and scale of this change," said Jason Clay, a senior vice president at the WWF and executive director of the new Washington, D.C.-based Markets Institute.
"The Institute gives stakeholders a dedicated platform to work towards that goal – exploring problems together, and developing precompetitive solutions together. By bringing the right people to the table, WWF has already proven we can collectively incubate workable approaches the private sector can translate into market-based, sector-wide solutions."
The Institute has already begun convening "select groups" from the private and public sectors. "We are working with a diverse group of engaged partners, including financial institutions, to determine how commitments by companies to buy more sustainably produced raw materials by 2020 can reduce the risk of investments in more sustainable production by smallholders," Clay said. "In this case, we are looking at solutions that help the environment, smallholders and companies because those are the most likely to be implemented by the private sector."
Other areas the Markets Institute will explore this year include probing the risks of illegality on global supply chains and how best to measure and reduce waste from food supply chains.
Leveraging data analytics, business cases and qualitative research initiatives, the Markets Institute's work will also draw on the perspectives of a thought leader group – an informal body of industry experts, academics, commodity traders and others.
Howard-Yana Shapiro, chief agricultural officer at Mars Inc and a member of the group, welcomed the launch of the Institute. "The use of this venture capital model, nixing unrealistic approaches and focusing on those where you have consensus among serious people who can actually move the needle, is key to accelerating credible scalable responses in the face of change."