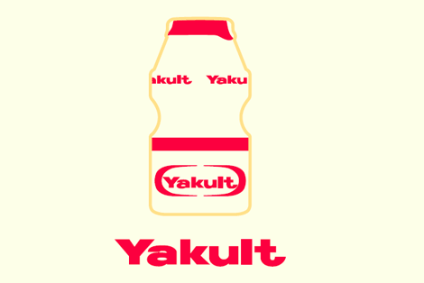 Japanese probiotics group Yakult has lowered its forecasts for annual sales and earnings after seeing its top and bottom lines worsen in the first six months of the financial year amid pressure from exchange rates.
The company now expects its net sales to hit JPY379bn (US$3.55bn) in the year to the end of March, its operating income to reach JPY34bn and its net income to stand at JPY26bn.
In May, when Yakult first issued its forecasts for its current financial year, it estimated its annual net sales would be JPY389bn, its operating income JPY36.5bn and its net income JPY28bn.
In the 12 months to the end of March this year, Yakult generated net sales of JPY390.41bn, operating income of JPY40.06bn and net income of JPY28.84bn, all higher than in the 2014/2015 financial year.
Therefore, the May forecasts for the current fiscal period had suggested Yakult expected its net sales and earnings to fall this year – and the new estimates show the company's outlook has worsened.
In the six months to the end of September, Yakult generated net sales of JPY188.9m, down 2.8% on the corresponding period a year earlier. Operating income fell 16.4% to JPY18.74bn, while net income was down 11.9% at JPY15m. On each metric, Yakult pointed to the negative impact of foreign exchange.
Sales from Yakult's domestic food and beverages business rose 1% to JPY102.2m. Its overseas food and beverages arm saw its sales slide 8.2% to JYP71.7m.