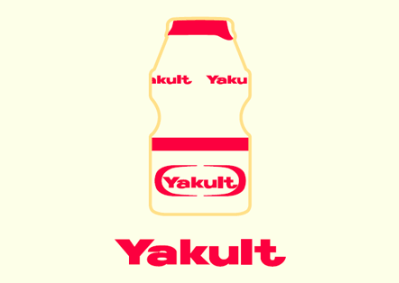 Yakult Honsha has outlined its plans to become a "healthcare company", unveiling a new corporate strategy.
The Japan-based group, known for its probiotic milk beverages, has set out a business plan to 2030.
Yakult, which already has a presence in the pharmaceuticals and cosmetics sectors, wants to become "a healthcare brand that responds to the health needs of people around the world".
Building on Yakult's existing businesses, the 2030 strategy highlights three areas: health and beauty; medical care and nutrition; and "wellness and life support".
Taking Yakult's four divisions in turn, within its Japanese food and drinks business, the company wants to lean on innovation to grow sales and build an "an organisational structure to respond to [the] diversification of consumers".
Overseas, Yakult, which sells its food and beverage products into 39 "regions and markets" wants to "achieve growth in existing markets" and "develop the foundation for creating new markets and strengthen brands".
It is in Yakult's pharmaceuticals and cosmetics business where the company's product diversification appears to be most notable.
For pharmaceuticals, the 2030 strategy talks about the launch of "superior products that cater to medical needs", as well plans for "new businesses that lead to health and long life of people by utilising the strengths and management resources to the maximum extent".
In cosmetics, Yakult says it wants to "deploy products and services with lactobacillus and fermentation at the core"
In the year to the end of March, Yakult generated net sales of JPY385.71bn (US$3.49bn), down 5% on 12 months earlier. The company is targeting sales of JPY550bn in the year to the end of March 2031.
In Yakult's most recent financial year, its operating income stood at JPY43.69bn, a year-on-year fall of 4.3%. During the year ending 31 March 2031, the company wants to generate operating income of JPY80bn.
Hiroshi Narita, who become Yakult's president and representative director last week, said: "In an era when diversity is valued more than ever, social issues and the solutions that address them are diversifying, with greater respect paid to individual health preferences and goals.
"Within this context, what should Yakult be doing to better contribute to the health of the world's people? Our answer to this question is [the] Yakult Group Global Vision 2030. This vision outlines three qualitative goals on our path to becoming a global healthcare company: deliver health solutions to more people worldwide; provide new value focused on the challenges of individual people; and improve the relationship between people and planet."