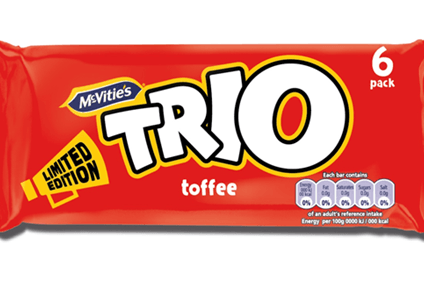 Turkish biscuit and confectionery heavyweight Yildiz Holding has requested the largest ever loan from Turkish banks, according to news agency Bloomberg.
The agency reports Yildiz – which owns the UK's United Biscuits and Belgium's Godiva Chocolatier – wants to restructure its loans, citing difficulties with an existing finance structure that requires it to make monthly loan repayments that can reach more than US$1bn.
Bloomberg says it has seen a letter to ten banks dated 29 January in which Yildiz asked them to create a consortium, syndication or joint finance group to consolidate their loans to the company.
It said the request reveals previously unknown financing challenges at the company with repayments required in February exceeding $1bn.
Bloomberg reports that Yildiz requested that the banks consolidate their respective loans into a single credit with a maturity of nine years, and asked that they grant it a three-year grace period before repayment begins.
And the agency said that in a letter to employees sent last week, Yildiz chairman Murat Ulker said that the company had agreed to a long-term loan of $1bn on the terms it requested,
Yildiz did not reply to Bloomberg's requests for a response to the claims.
In August it was revealed Yildiz had plans to refinance its loans and float its UK arm Pladis on the London Stock Exchange as early as 2019 and to expands its operations overseas, a move which was interpreted as an attempt to hedge against political instability at home in Turkey.