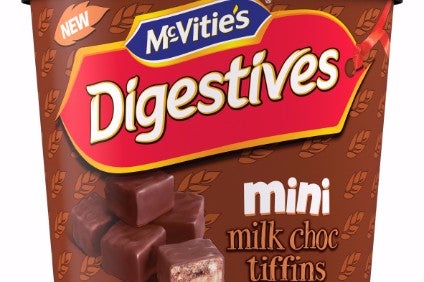 Turkish food conglomerate Yildiz Holding has appointed Beanstalk as its brand extension agency for its McVitie's, Godiva, Flipz and Turtles brands in some of its key markets.
New-York based Beanstalk will represent luxury chocolate brand Godiva in the US, Canada, Europe, Japan and China markets; UK biscuit maker McVitie's in Europe, and snacks brands Flipz and Turtles in North America. The branding agency will look for new opportunities for the brands in snacks, gifting, bakeware, housewares, beverages, baked goods, ice cream, baking products and publishing. Beanstalk will also seek in-restaurant partnerships that would feature the brands on menu items.
"Our brands have a unifying passion to create biscuits and confectionery that people everywhere can enjoy," said Cem Karakas, executive deputy chairman at Yildiz. "Through licensing, we will bring consumers new ways to experience our brands in complementary categories, through new channels of distribution and in new store aisles."
Allison Ames, the president and CEO of Beanstalk, said: "We look forward to creating exciting and innovative products for this incredible family of brands and further spreading its legacy."
Yildiz manages some of its snacks brands, including Godiva and McVitie's, through its Pladis subsidiary.