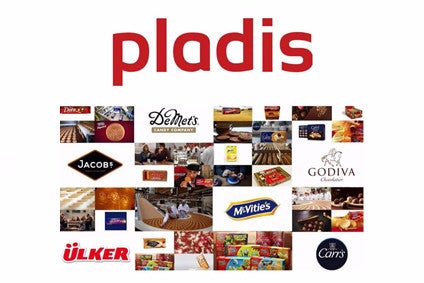 Turkish conglomerate Yildiz Holding is bringing its global chocolate and biscuit businesses – including Godiva, DeMet's, Ulker and United Biscuits – together in a single umbrella subsidiary, called Pladis.
The new subsidiary started operations on Saturday (16 January), Yildiz revealed. Named after the Pleiades star, Yildiz said Pladis's mission is to "bring happiness to the whole world in every bite".
The move creates a new global giant with annual revenue of US$5.2bn and 26,000 employees worldwide. Yildiz Holding chairman Murat Ülker said that becoming a global company provided "agility and flexibility" and a unity of purpose. Under the new structure, Yildiz said it wants to grow 2018 EBITDA by 17% and achieve a 26% acceleration in EBITDA margin.
The company operates across various geographies with a focus on the northern hemisphere. Yildiz said that in order to maintain the culture of the companies and brands that fall under Pladis, it will adopt a regional management approach. The company will be divided into three regions: Turkey, Middle East, North Africa and Central Asia; Japan and Korea; and Europe, sub-Saharan Africa and south Asia.