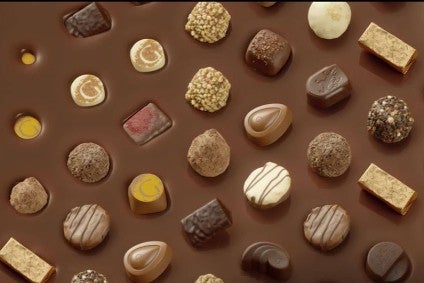 Chocolate business Godiva Chocolatier , owned by Turkey's Yildiz Holding, is to sell assets in the Far East and Australasia to private equity firm MBK Partners .
The transaction involves retail and distribution operations in four of Godiva's markets – Japan, South Korea, Australia and the future rights to develop New Zealand – along with the production facility supplying these regions in Brussels, Belgium.
The financial details of the deal have not been disclosed but news agency Reuters , quoting sources, said the transaction could be worth between US$1bn and $1.5bn.
Last month it was reported that a string of private-equity funds and buy-out firms had been selected as final bidders for the assets.
The plan to sell-off the assets was first mooted in September.
Godiva, which has ambitions to grow its business five-fold, said the deal will produce cash flow and provides it with financial flexibility for "more agile action in high-growth areas globally including expansion into new product categories, acceleration of distribution in all channels, entry into new geographies, and the build-out of 2,000 cafés". It has 20 such cafés.
Belgium-based Godiva will retain brand ownership in all global markets granting a perpetual licence to Far East-based MBK Partners and will continue to own and operate in its remaining 100-plus markets
The chocolate company will continue to source products from the Belgian facility, which will now be owned by MBK Partners, together with the production facility it owns in the US and its affiliate facilities in Turkey.
Godiva maintains its other facilities in Brussels, including its European headquarters, and Center of Excellence for R&D.
Murat Ülker, chairman of Godiva and Yildiz Holding, said: "Since 2008 we have been very pleased with the performance of Godiva, having nearly doubled its revenue and the number of stores operating globally, and continue to see tremendous upside for this brand moving forward.
"Realising the potential ahead, together with Godiva leadership, we conducted a strategic review to explore new ways for generating the necessary cash flow to fuel the robust growth. This transaction is an ideal solution that provides the momentum to fuel expansion in other high potential areas of our portfolio."
Annie Young-Scrivner, CEO of Godiva, added: "We believe this deal is a win-win for everyone. It gives us the financial flexibility we need to execute our 5x growth strategy by accelerating efforts in new and existing markets and supporting the plan of opening of more than 2,000 cafes globally while preserving our Belgian legacy, quality, and craftmanship that have helped to make our brand iconic."
Yildiz announced the US$850m acquisition of Godiva from Campbell Soup Co. in December 2007.