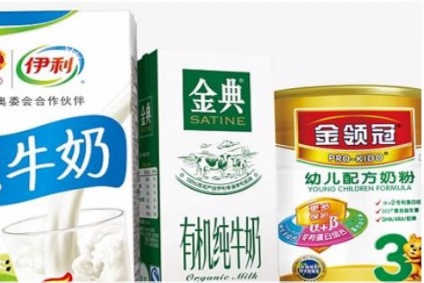 Chinese dairy firm Inner Mongolia Yili Industrial Group Co. saw its first-quarter profits rise nearly 12% on the back of increased sales.
Yili's first-quarter net profit, stood at CNY1.73bn with a net profit margin of 11%. Operating profit was up 17.3% to CNY1.95bn. First-quarter sales increased 3% over the corresponding period in 2016 to CNY15.79bn.
Yili said the profit increase has put the group on course for total profit of CNY6.2bn (US$898m) by the year's end. Total revenues by the end of 2017 are forecast to be CNY65bn. Yili said it is committed to "developing through innovation, and actively expanding the international business, to make our overall business to achieve sustainable and healthy growth".
Meanwhile, French dairy giant Danone has declined to comment today (10 May) on a report it is in talks to sell its US organic dairy business Stonyfield to Yili. The New York Post said it has been told by "sources close to the process" that Yili has bid around US$850m to buy Stonyfield, which Danone is selling as part of a deal with local regulators on the company's acquisition of US food and beverage group WhiteWave Foods.