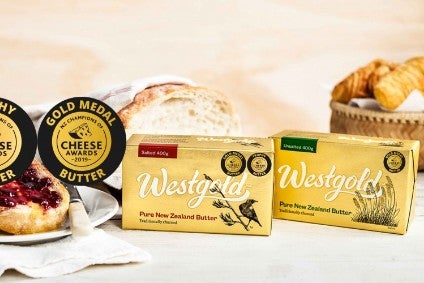 The acquisition of New Zealand dairy cooperative Westland Milk Products by Yili of China has moved a step closer to completion as shareholders voted to accept the offer made in March.
In a statement today (4 July), Inner Mongolia Yili Industrial Group, to give its full name, said shareholders in New Zealand's second-largest dairy co-op voiced their approval "overwhelmingly" to sell all the shares in the business. The next stage of the deal moves to a review by the New Zealand regulator, the Overseas Investment Office, and the High Court.
Yili, one of China's largest dairy firms, has been conducting business in New Zealand since 2013, and in March entered a "conditional agreement" through its wholly-owned subsidiary Hong Kong Jingang Trade Holding Co. to purchase Westland. At the time, the South Canterbury-based company said a price had been agreed for NZD588m (US$403.7m).
Jianqiu Zhang, the chief executive of Yili, said in the statement: "We are deeply honoured that Westland shareholders have shown such strong faith in Yili to become the custodians of one of New Zealand's most-trusted brands. We understand how important the dairy industry is, not only to this region, but to New Zealand, and we take seriously the trust Westland's farmers have placed in us.
"We see the future very much as a partnership arrangement with Westland farmers and want to use our expertise, resources and access to growing international markets to build a brighter future for the company, its farmers and the community."
If the Yili offer is finally passed, farmer shareholders will receive an immediate cash payment of NZD3.41 per share, as well as a ten-year "guaranteed competitive milk payout".
Zhang added that it was "important for Yili to offer its farmers a milk price and advance payment terms that would ensure the future viability and sustainability of its business partners".