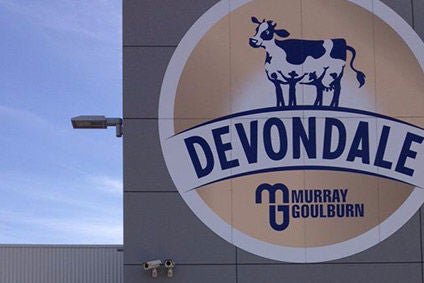 Chinese dairy company Yili has denied stories in the press that it had made a substantial bid for Australian peer Murray Goulburn.
In a stock exchange statement, Yili – or Inner Mongolia Yili Industrial Group Co to give it its full name – said stories in the Australian media linking it to what was described a knock-out bid for the Devondale owner were false.
Reports said speculation was growing Yili had made an offer for Murray Goulburn's listed entity, the MG Unit Trust, with unnamed sources estimating it at AUD1.20 (US$0.95) per unit.
But in its statement, Yili said: "The information reported by the media is untrue."
However, Yili admitted after assessing Murray Goulburn's assets it had made a "cautious non-binding strategic development proposal".
Murray Goulburn this week said it has had approaches from a number of suitors interested in either buying some assets or taking over the whole co-operative.
"These proposals have ranged from the sale of certain assets to whole-of-company transactions," it said.
Murray Goulburn said it and financial advisor Deutsche Bank are "engaging with a number of parties to assess their proposals".
The company first revealed it had attracted interest from unnamed parties considering buying part or all of the embattled dairy group last month.
Murray Goulburn disclosed the approaches alongside the publication of its annual results, which included lower sales and an annual loss of more than AUD370.8m (US$294.9m).