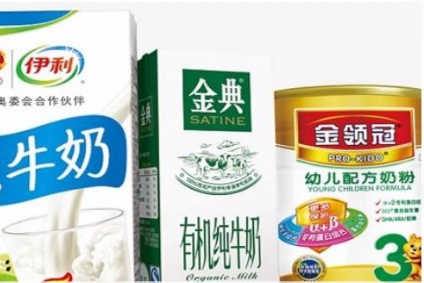 Chinese dairy processor Yili has said it is preparing for increasing sales of infant formula in the country, which is set to be driven by a rise in living standards coupled with a policy change allowing families to have more than one child.
The MD of Yili's Netherlands'-based European R&D centre, Gerrit Smit, told an early nutrition industry conference in London that infant formula is increasingly a key component of the firm's dairy portfolio.
"Yili is the biggest dairy producer in Asia and growing fast," Smit said. "Turnover currently stands at more than CNY600bn (US$90bn) compared to CNY130bn in 2005. Yili's total revenue reached CNY60bn for the first time in 2015, with profit of CNY4.65bn."
Smit said that while Yili has the largest share of China's general dairy, milk powder, ice cream, liquid milk and children's milk markets, the infant formula powder sector is of particular focus. "One in every six Chinese babies grows up drinking Yili milk powder," Smit said.
Following the Chinese government's recent decision to implement a national "general second pregnancy" policy, which allows single-child families to have another baby, "this will have a big influence over China's infant formula milk powder market", Smit said.
The new policy means an estimated 90 million families in China are eligible to have a second child, Smit said. "China will see a new baby boom coming, which is a great potential market opportunity for infant formula. The number of new-borns in 2015 was an estimated 16.5m. That is expected to rise to 18m this year – and to 22m in 2017."
Added to the anticipated baby boom is the willingness of increasingly better-off families to seek out premium products, especially in caring for their children, Smit said.
"In recent years, the growth rate of the disposable income per capita of China's urban population and the net income per capita of the rural population both exceeded 10%," Smit said. "People now expect more premium products and can afford to buy them."
Smit said premium segment sales are increasing rapidly, in regular grocery stores and supermarkets as well as in specialist stores that focus on mothers and their babies. Online sales of formula and other baby food products are also on the increase – and "account for around 25% of currently estimated sales of baby foods", he said.
"This is a time of great opportunity for infant formula growth in China," Smit said. "We expect to expand further to be able to cater for this increasing market. We also recognise the importance of being able to provide mothers who have to use infant formula with the very best of ingredients."
Yili booked a 71.2% leap in net profit for 2014, which rose to CNY4.17bn. Sales in the period amounted to a total of CNY54.44bn with growth driven by the company's "star products". Sales of the firm's Satine Milk rose 60% and Pro-Kido growing up formula sales rose 91% year-on-year.