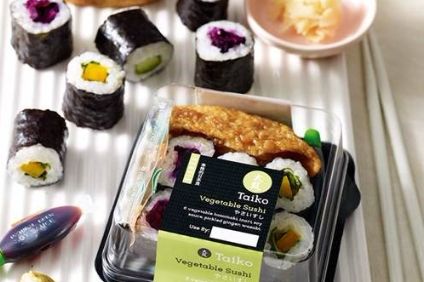 UK-based sushi restaurant chain Yo Sushi is buying local business Taiko Foods, a supplier of sushi, Asian food-to-go and dim sum to retailers including Waitrose and Costco.
London-based Yo Sushi, founded in 1997, has 97 restaurants of which 76 are in the UK.
Taiko Foods, which employs 220 people in west London, was founded in the same year. Until 2013, it was part of MCM Foods Manufacturing, a subsidiary of Mitsui & Co, one of Japan's biggest trading companies.
It is understood Yo Sushi restaurants and Taiko will continue to operate as separate businesses.
Yo Sushi, known for serving its food on a rotating conveyor-belt, announced in November the CAD100m (US77.7m) acquisition of the Toronto-based restaurant chain Bento Sushi.
The financial details of the Taiko Foods deal were not disclosed.
The business publication City A.M. quoted Yo! Sushi chief executive Richard Hodgson as saying: "This acquisition takes Yo into the next stage of its development, and further expands its global multi-format and multi brand sushi business with extensive manufacturing operations in both the UK and North America."
just-food has asked both Yo Sushi and Taiko Foods for further comment.