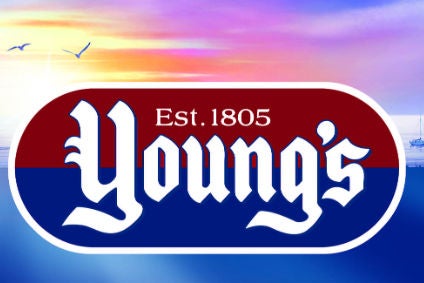 Young's Seafood believes it can "rebuild" sales over the coming year through a focus on innovation, expansion into new channels such as foodservice, as well as M&A.
Chief executive Pete Ward said the company's recently completed strategic review identified a number of growth opportunities for the UK seafood group. "Our strategic review has shown us that our position as the UK's leading fish and seafood brand means there are a number of new opportunities to explore, for example, foodservice, along with new channels, categories and markets. Our position as the leading fish and seafood business along with industry consolidation means that, in addition to the steps we will take to achieve our strategic plan, we view value-accretive acquisitions as another potentially interesting opportunity," he said.
Ward's comments came as the seafood processor reported improved earnings for the year to end-September. During 2015, Young's operating profit rose to GBP26.7m (US$38.5m) versus GBP25.2m in 2014. The company said that EBITDA rose to GBP37.4m, up from GBP36.5m in the previous year.
Sales in the 12 months were described as "robust" at GBP587.9m. In 2014 sales totalled GBP595.6m. The top line was supported by the relaunch of Young's masterbrand, which resulted in "significant growth" for the company's "power brands" such as Gastro, which grew 42% in the year. However, revenue was hit by the loss of "major customer", when Sainsbury's terminated a salmon supply contract and prompted Young's to undertake a review of its manufacturing footprint. Young's was initially considering closing two production sites – but the group decided to continue production at the facilities at a reduced capacity.
Commenting on the outlook for 2016, Ward said the company expects to "rebuild our top line and profit". He continued: "We are driving this with new innovation, continuing to invest in our brand and cost control, through virtual integration with our key suppliers. We continue to focus on providing a great service, to our new and existing customers, and we have a strong track record of developing close partnerships with both our customers and suppliers."