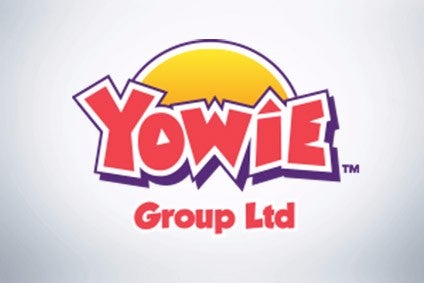 Australian confectioner Yowie Group said its products will now be available at select Canadian retailers as the company builds on its expansion beyond its biggest market in the US.
The Perth-based firm's products are distributed through Canada's Mondoux Confectionery, and will be on the shelves of retailers stretching from grocers to convenience and department stores and toy outlets.
"Our launch into the Canadian market is an exciting step in our expansion outside of the US and as the Yowie brand begins to grow into a global presence," said COO Mark Schuessler.
Yowie also envisages further expansion in North America, Australia, New Zealand and Asia. And as a second-stage strategy, the Sydney-listed company plans to move into Europe and the Middle East.
Its chocolate ingredients are ethically sourced and comply with Rainforest Alliance Certification. Through its brand, the company also seeks to promote a better understanding of the natural world and educate consumers by using the exploits of six Yowie characters.
Mondoux also has its own confectionery distribution network in Canada.
The company's vice president for sales, Eric Longval, said: "We are very pleased with our new partnership with the Yowie Group and believe that the brand will bring innovation to the category, as well as spreading an important conservation message to consumers with its educational content about saving wild places and animals."
Yowie posted a fiscal 2017 loss through June, despite a 51% increase in revenue, as it allocated funds to investment and marketing to develop the brand.