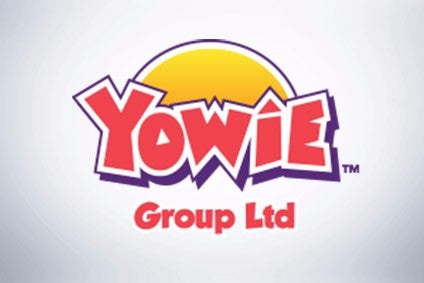 Yowie Group posted a loss in fiscal 2017 despite a 51% increase in revenue as the Australian confectioner allocated funds to investment and marketing to develop its brand.
The Perth-based firm said in its annual report it booked revenue of US$19.9m in the 12 months through June, compared to $13m a year earlier.
Yowie spent $1.1m on plant and machinery at the Madelaine Chocolate Company factory in New York, $4.4m on marketing and also boosted investment in intellectual property. Despite the outlays, Yowie cut its loss to $7.3m from $7.4m in 2016.
In its biggest market in the US, revenue came in at $17.6m, up 36% from the previous year to account for 90% of total income. The remaining $1.9m was generated from the "relaunch of Yowie into the Australian market", where the first shipment was made in February.
The listed company's gross margin improved by around three percentage points to 55%, which was mainly attributed to a reduction in the price of major raw materials such as chocolate. Manufacturing was outsourced for the whole year to Madelaine Chocolate.
In terms of EBITDA, the loss narrowed to $3.4m from $4.1m in 2016.
Looking forward to 2018, the company said sales will increase by around 55%-70%, for both the US and non-US, reflecting the "pipeline fill in Australia" in the third and fourth quarters of 2017 and entry into Canada. Yowie also expects EBITDA to turn positive and to break even on profits.
The company's executive chairman Wayne Loxton resigned in March to pursue other business interests.