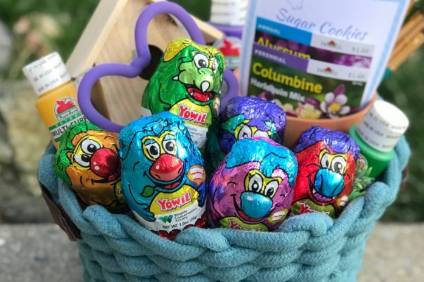 Yowie Group, the Australia-based confectioner, has seen a bidder for the business take its offer off the table.
Melbourne-based Aurora Funds Management has pulled its offer – a bid Yowie's management had already criticised – pointing to what it said was the worsening performance of the candy supplier.
"In Aurora's opinion, it believes Yowie's business is performing well below previous guidance provided by the company's board and management. Further, the company has continued to rationalise its adverse performance, whilst operating losses have continued to increase unabated, with no clear pathway towards profitability," the investment firm said.
Aurora, which had made the bid for Yowie through the Aurora Dividend Income Trust, said the confectioner had announced an EBITDA loss of US$1.2m for the quarter to June, compared to $300,000 in the corresponding quarter a year earlier.
In its own statement, Yowie said it did not agree with Aurora's views on the company's financial performance and added: "The company does however welcome Aurora's decision not to proceed with its extremely unattractive unlisted scrip takeover bid."
Last week, Yowie had referred the bid, which it had described as "highly opportunistic", to the Australian Government Takeover Panel. Aurora had offered to buy Yowie through offering units in the Aurora Dividend Income Trust. The units were worth AUD0.09 per Yowie share.
Earlier this month, Yowie pointed to operational "progress" after dismissing one takeover offer and seeing another suitor – shareholder Keybridge Capital – withdraw a bid for the business, citing concerns over the company's cashflow.