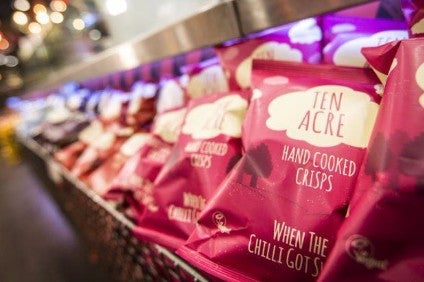 UK firm Yumsh Snacks has launched flagship brand Ten Acre in Canada.
Manchester-based Yumsh has teamed up with local distributor Canadian Choice Wholesalers to market Ten Acre crisps and popcorn in the country.
The deal follows trial sales of Ten Acre crisps in Canada earlier this year. The company said "full retail listings are to follow" but would not comment further.
Yumsh plans to send its first shipment to Canada this month.
The company, set up in 2013, has built a business supplying savoury snacks to more than 40 markets.
This spring, the privately-owned business set out a move into chocolate, with the launch of the Bean & Pod brand.
In the UK, Ten Acre products are available in chains including Holland & Barrett, Whole Foods Market, and Selfridges.
The Yumsh product portfolio also includes Poptang Tango popcorn, a line of popcorn using the flavours from UK soft drink brand Tango.