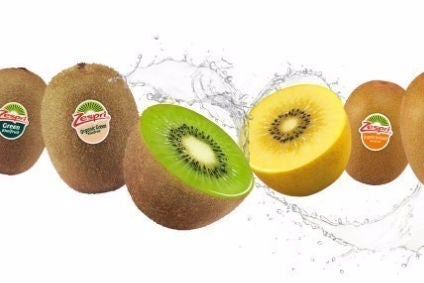 New Zealand kiwifruit group Zespri has opened an office in Dubai to manage its sales and marketing in the region and other developing markets.
Speaking at the opening ceremony this week, chief executive Lain Jager said the new office would support Zespri's growth across the Middle East, India and Africa.
"More consumers in the UAE and these regions are enjoying the great taste of premium quality, healthy Zespri kiwifruit, with sales set to increase by more than 50% over the next five years to over four million trays of New Zealand fruit and over two million trays of global supply – Northern Hemisphere – fruit. Our team in-market is working hard to expand distribution across the region to introduce more consumers to our premium quality fruit and get more of them to buy Zespri kiwifruit each week."
Zespri said its aim is to grow overall kiwifruit consumption around the world and increase kiwifruit's share of the "global fruit bowl" from a fraction of a percent. The company suggested building new markets like the Middle East, India and the US is a "key" part of the strategy.