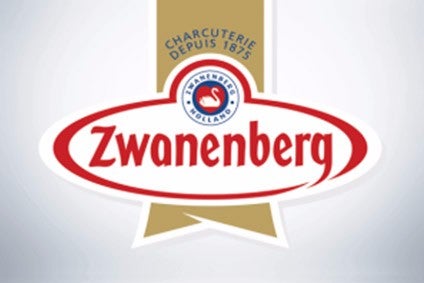 Dutch company Zwanenberg Food Group is "considering several options for the future growth" of its fresh foods business, which supplies sliced and "speciality" meats.
Zwanenberg said its strategy is to "focus on international growth in canned foods, meals and snacks".
The company's fresh foods arm has three sites. A facility in Aalsmeer, south-west of Amsterdam, slices and packages meat for the out-of-home market. A plant in Borculo in the east of the country produces cooked and smoked meat products. A third site in Zoetermeer, 30km north of Rotterdam, makes liver and tongue "specialities".
The fresh foods unit generated sales of around EUR120m (US$128m) in 2016, Zwanenberg said. The unit employs about 265 people.
Zwanenberg did not give details of the proposals under consideration but CEO Ronald Lotgerink said the move follows recent years of "strong growth through customer focus, innovation and category management".
Lotgerink added: "As a result, the company now has to choose how it will further develop its fresh food activities".
In a statement, the company said: "Zwanenberg's fresh foods business unit has built up a prominent market position in these categories in the Netherlands and has an excellent reputation for product quality, category management and logistics. The business unit has a comprehensive portfolio of customers including multiple and independent retailers, as well as broad reach in the out-of-home sector including healthcare and educational institutions, petrol stations and business caterers."
Zwanenberg has a total workforce of 1,600 employees and said it realised net sales of around EUR400m in 2016. The group also has production facilities in the UK and US. The group exports canned meat, mainly under its Zwan brand, to more than 100 countries.