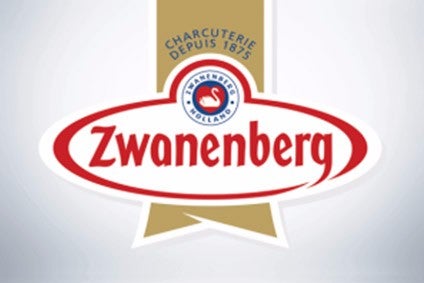 Dutch company Zwanenberg Food Group will decide in the next few months on whether to sell or retain and "invest" in its fresh foods business, a spokesperson told just-food today (5 April).
Zwanenberg revealed recently it was "considering several options for the future growth" of the fresh foods unit, which supplies sliced and "speciality" meats.
However, the spokesperson confirmed today: "It's a case of either investing in the business ourselves or selling it. It's a 50-50 thing at the moment. It will take three or maybe four months for us to decide."
The fresh foods unit, which generated sales of around EUR120m (US$128m) in 2016, employs about 265 people.
The unit has three sites. These include a facility in Aalsmeer, south-west of Amsterdam, that slices and packages meat for the out-of-home market, a plant in Borculo, in the east of the country, which produces cooked and smoked meat products and a site in Zoetermeer, 30km north of Rotterdam, which makes liver and tongue "specialities".