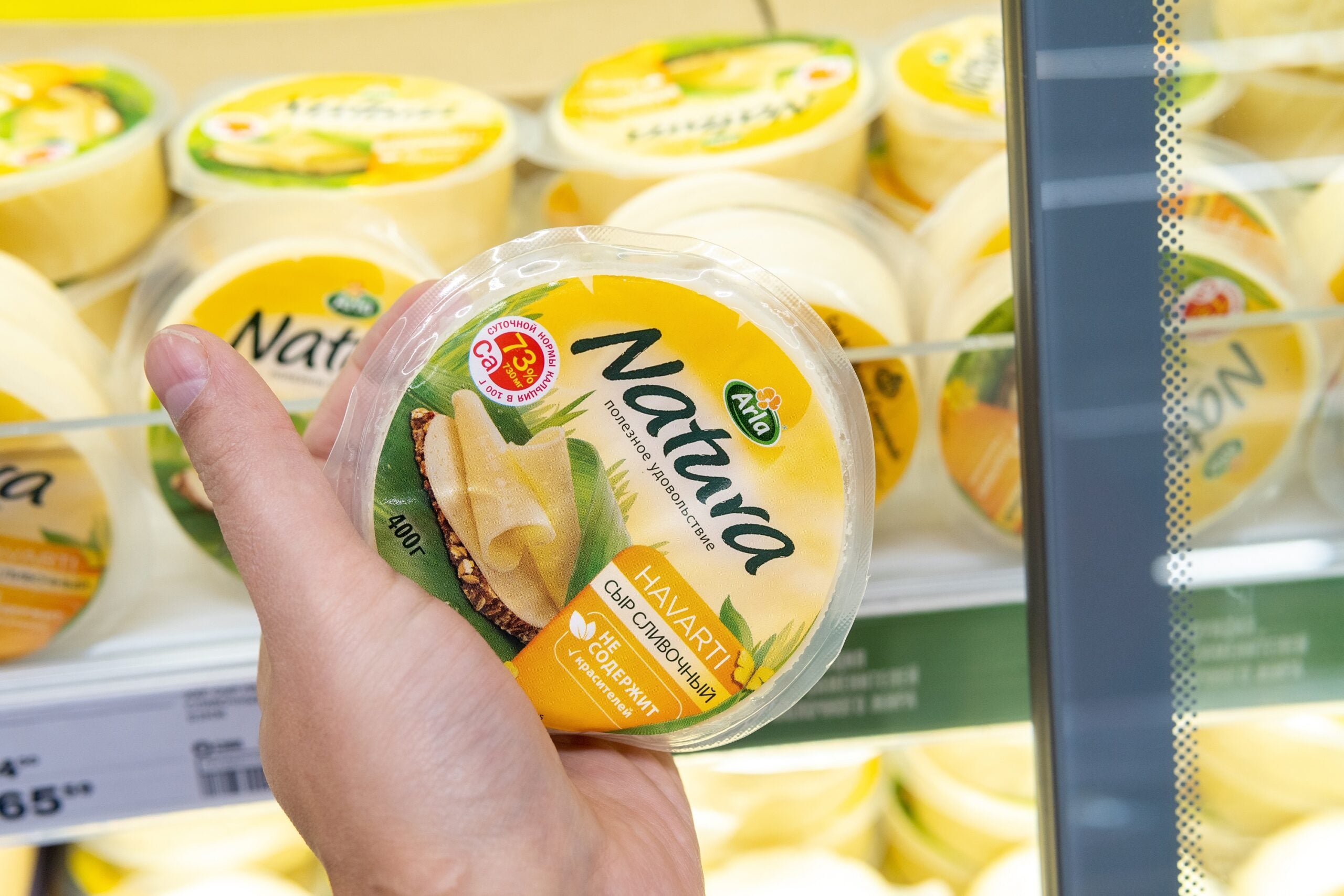 Arla Foods, one of the world's largest dairy companies, is to stop operating in Russia.
The Denmark-based co-operative said today (7 March) it has "initiated preparations to suspend its business in Russia" in the wake of the country's invasion of Ukraine.
Arla, the owner of brands including Castello cheese and Lurpak butter, said the move would "cover both its local operations and imports".
In a brief statement, Peder Tuborgh, Arla's CEO, said: "The impact and consequences of Russia's invasion of Ukraine are tragic. I share the hopes of so many around the world, that a peaceful resolution is found quickly. We are now taking action to suspend our operations in Russia and are focused on how to support our 70 colleagues in Russia who are directly affected by this."
Just Food has asked Arla for further details on when the suspension will begin, the products it markets in Russia and the revenue it generated in the country in 2020 and 2021.
The company had not replied to that request at the time of publication.
Food manufacturers have been weighing up their presence in Russia. Earlier today, Finland-based dairy group Valio announced it would close its operations in Russia.
Fazer, another Finland-based food manufacturer, said it had decided to "exit" the country.
Danone, meanwhile, said it would halt its investment in Russia, although the company's manufacturing and distribution of products in the country continues.
For more on Just Food's coverage on how the conflict is affecting the food industry, please visit our dedicated microsite.