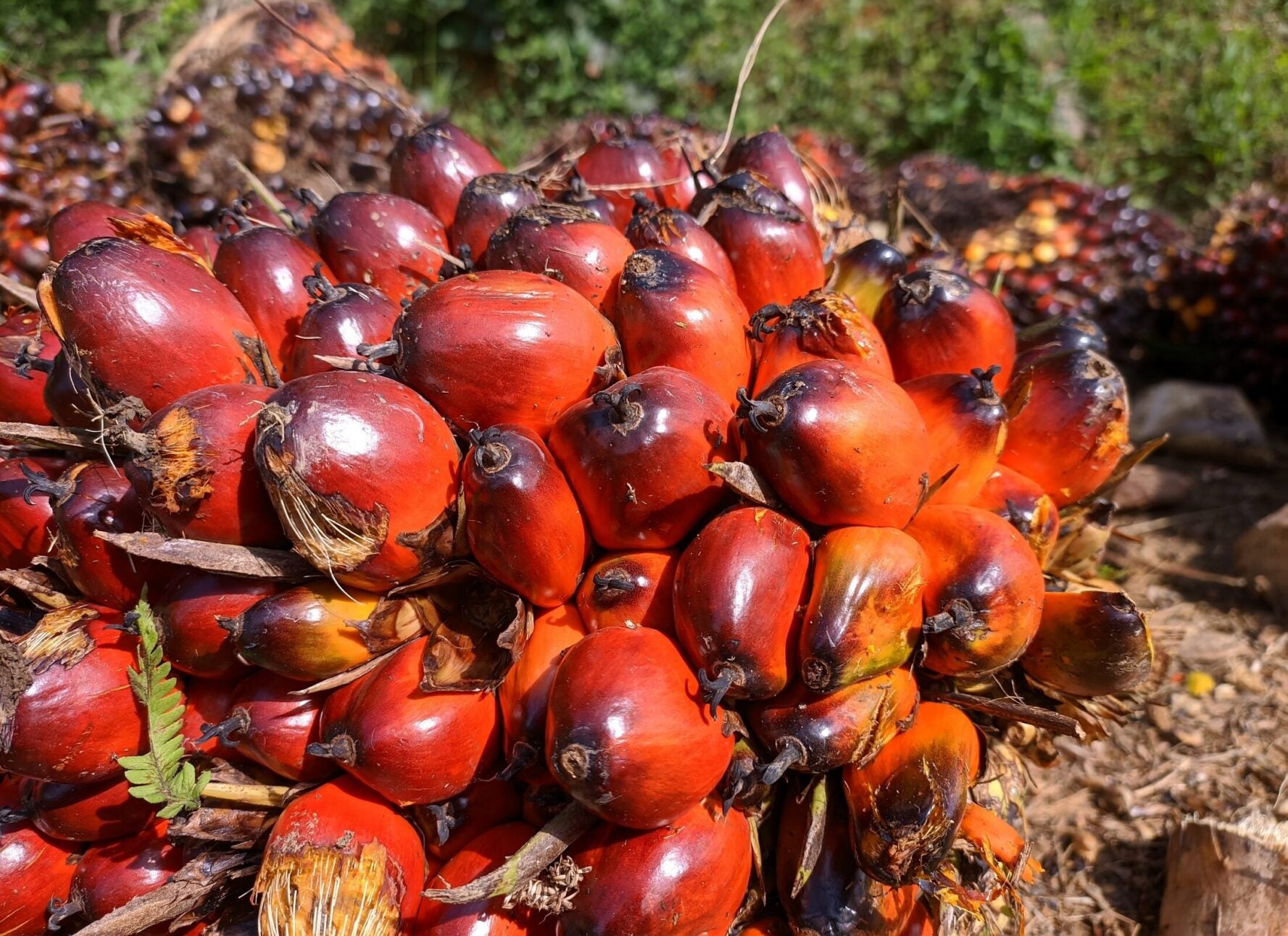 Indonesia, the world's largest palm-oil producer, has lifted its ban on exports of the key food crop.
Jakarta introduced the embargo three weeks ago to protect domestic supplies as the war in Ukraine – one of the world's major exporters of sunflower oil – roiled commodity markets, including for palm oil.
Indonesia dominates the global market for palm-oil exports, with only Malaysia close to its shipments.
Joko Widodo, Indonesia's President, said yesterday (19 May) the ban would end on Monday.
The decision has come despite the domestic price of bulk cooking oil still being above IDR14,000 (US$0.95) a litre. Indonesia had hoped the export ban would help push prices down to that level.
To try to reduce domestic prices, the country's government has imposed a "domestic market obligation" to keep ten million litres of cooking oil within Indonesia, Reuters has reported.
However, Airlangga Hartarto, Indonesia's co-ordinating minister for the economy, tweeted today: "Since the temporary export ban on all CPO products and their derivatives was implemented last April, the supply of bulk cooking oil in April has exceeded the national monthly demand."
Global edible oil supplies have been impacted by Russia's invasion of Ukraine. Shipments of sunflower oil from Ukraine have been hit, pushing up demand for alternative oils.
The war's impact on trade in key food commodities has prompted some governments to restrict exports of some inputs.
Last Friday, India banned exports of wheat, with a few exemptions honouring existing contracts and for humanitarian considerations.
The decision was criticised by the G7 with prices already elevated from Russia's invasion of Ukraine in February. India imposed the ban to protect local supplies at risk from a heatwave.
Commodity prices have reached record highs this year as the world emerges from the Covid-19 pandemic, exacerbated by the situation in Ukraine. The World Bank estimated in April that for each one-percentage-point increase in food prices, ten million people are pushed into "extreme" poverty.
See Just Food's analysis here:
April 2022: A fast-changing picture – getting to grips with Indonesia's palm oil export ban
As commodity supplies shrink and prices rise, low-income countries feel impact of Ukraine war
--
For more on Just Food's coverage on how the conflict is affecting the food industry, please visit our dedicated microsite.
Just Food parent GlobalData is providing an ongoing analysis of the war's impact across business sectors.