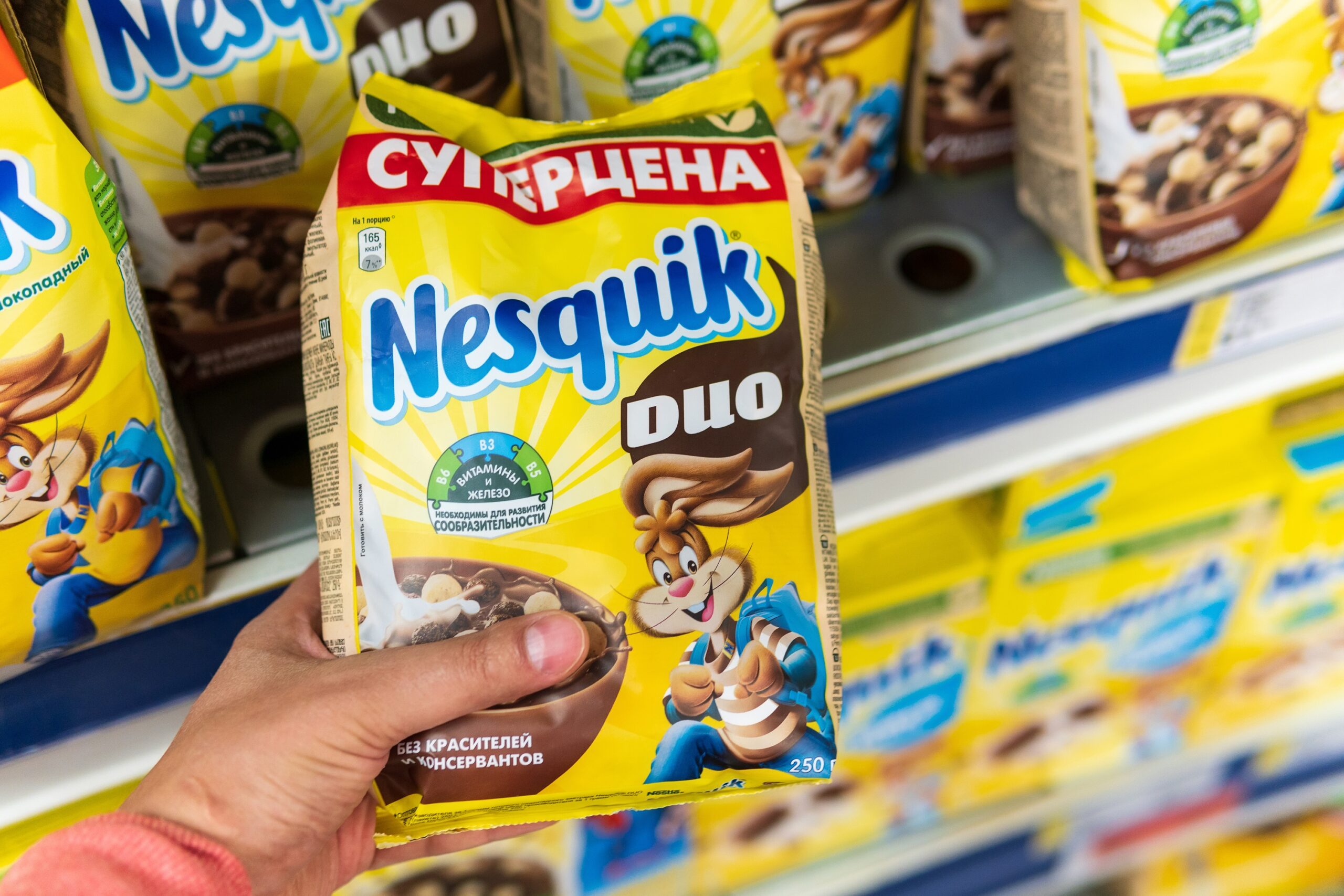 Cereal Partners Worldwide, the breakfast cereal joint venture between Nestlé and General Mills, has pulled investment in Russia.
Equally split and set up by the two food majors in the early 1990s, Cereal Partners Worldwide (CPW) manufactures brands such as Cheerios and Shreddies for markets outside of North America in about 120 countries.
General Mills said in a statement: "In partnership with Nestlé, we have stopped advertising and suspended all capital investment in our CPW business in Russia."
The US group, the owner of the Old El Paso Mexican food brand and Blue Buffalo pet food, said CPW sales in Russia "represents less than 1%" of the company's total sales.
General Mills posted sales of US$18.1bn in its 2021 fiscal year. The company is due to report third-quarter figures on 23 March. For General Mills itself, the company clarified it has no operations or employees in Russia.
"We are deeply concerned and saddened by the tragic conflict unfolding in Ukraine," the statement read. "General Mills does not have any wholly-owned operations in Russia. There are no General Mills plants, employees or distributors in Russia today. In fact, as a company we are focused on the growing refugee crisis."
Last week, Nestlé announced it had suspended capital investment in Russia and pulled advertising, although it would continue to sell "essential" food products.
Approached by Just Food to confirm the proportion of Nestlé's CPW sales in Russia, a company spokesperson said the business does not break down figures. Group sales in 2021 amounted to CHF87.1bn (US$92.7bn).
This publication was referred to a previous statement in which it noted: "As a food company and employer, we also have a responsibility toward the people in Russia and our more than 7,000 employees – most of whom are locals."
At the start of the Russian invasion of Ukraine on 24 February, the KitKat maker halted the manufacturing and distribution of its products in Ukraine, noting it had three factories in the country employing 5,000 staff.
On 3 March, Nestlé said "a limited part of our supply chain operations" in Ukraine had resumed.
For more on Just Food's coverage on how the conflict is affecting the food industry, please visit our dedicated microsite.