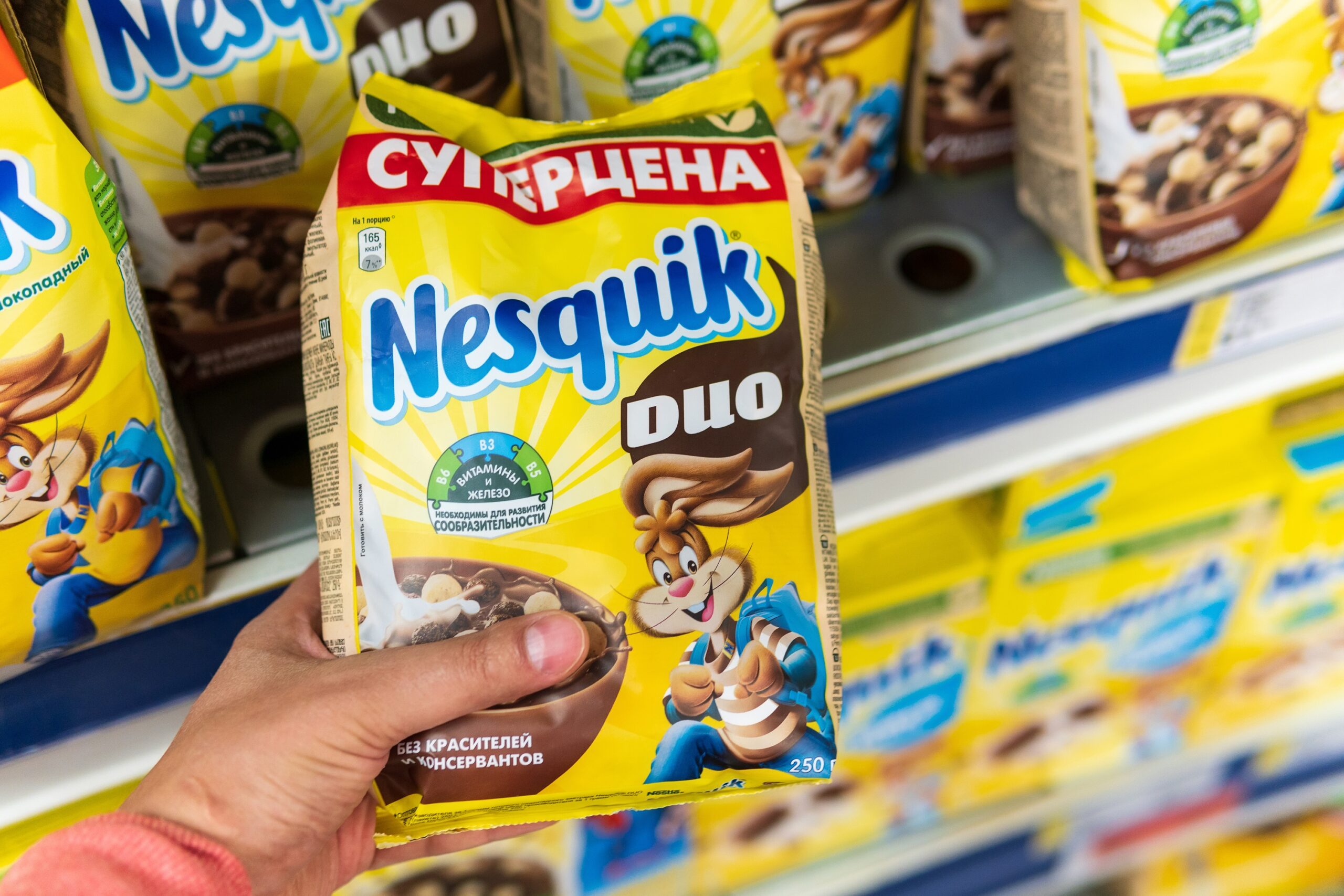 Nestlé has suspended capital investment in Russia following the invasion of Ukraine.
The world's largest food company said in a statement today (9 March) it had also pulled all advertising activity in the country.
But the Ski yogurt and KitKat chocolate maker will continue to sell "essential" food products in Russia.
It said: "As a food company and employer, we also have a responsibility toward the people in Russia and our more than 7,000 employees – most of whom are locals.
"We will continue to ensure a reliable supply of safe and essential food products to the local people in the country. Our diverse range of essential food products includes baby food and breakfast cereals. We have consistently stayed the course – also during difficult times – to serve the local people who need it the most."
A raft of food manufacturers have either pulled out of Russia or suspended exports and operations as the conflict in Ukraine reaches a fourteenth day.
The Switzerland-based company's decision follows similar moves in the last 24 hours by other food manufacturers, including PepsiCo and Unilever, which have curtailed their activity in Russia while maintaining "essential" food sales there.
Arla Foods, one of the world's largest dairy companies, is to halt its operations in Russia. The Denmark-based co-operative said on Monday it had "initiated preparations to suspend its business in Russia"
Finland's Fazer Group has exited the Russian market after initially taking a first step in suspending exports of confectionery, grain and bakery products last week, when Finnish counterpart Raisio took the same decision.
Another Finnish company, food and beverage supplier Paulig, announced plans to "withdraw" from Russia, where it has a coffee roastery and employs around 200 staff.
Yesterday, Andrey Turchak, Secretary of the General Council of United Russia, the largest political party in the country, proposed nationalising the factories of overseas companies that have decided to leave the country in the wake of its invasion of Ukraine.
In a statement posted on the United Russia website, which mentioned Valio, Fazer and Paulig by name, Turchak said: "United Russia proposes nationalising the production of those companies that announce their exit and the closure of production in Russia during the special operation in Ukraine.
"This is an extreme measure but we will not tolerate stabs in the back, and we will protect our people. This is a real war, and not against Russia as a whole, but against citizens. We will not look at it indifferently. We will take tough retaliatory measures, acting in accordance with the laws of war."
Nestlé halted its operations in Ukraine on 24 February, the day President Putin gave the order for Russian forces to move to enter Ukraine. Last Thursday, the Nesquik cereal maker said it had resumed limited operations in the country.
For more on Just Food's coverage on how the conflict is affecting the food industry, please visit our dedicated microsite.
Understand the impact of the Ukraine conflict from a cross-sector perspective with the Global Data Executive Briefing: Ukraine Conflict