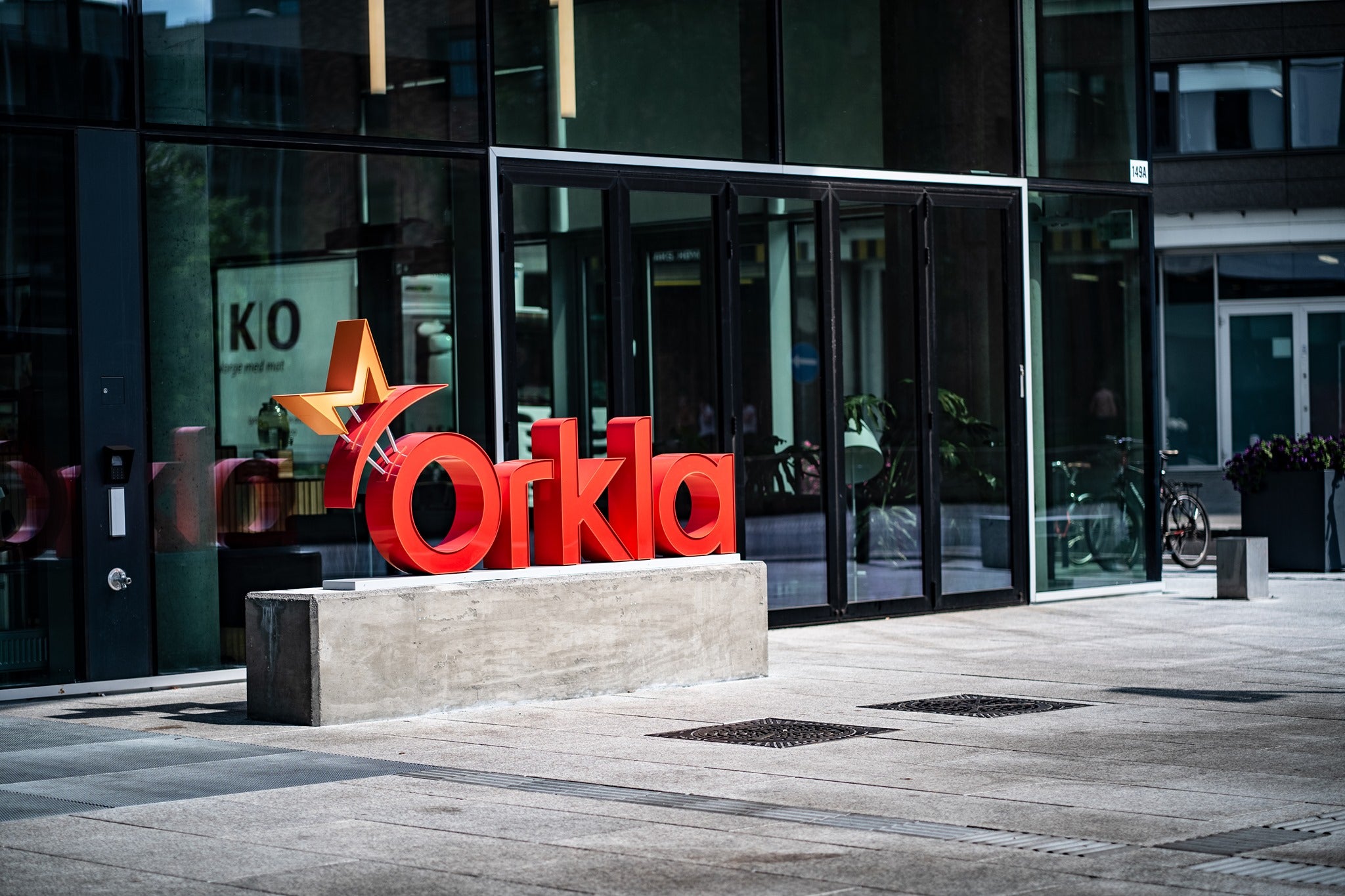 Norwegian food firm Orkla may have to up its use of palm oil as the war in Ukraine disrupts supplies of sunflower oil.
Russia and Ukraine are the world's largest producers of sunflower oil, with the ongoing conflict, now in its seventh week, likely to put further pressure on supply.
A spokesperson for Oslo-headquartered Orkla, which serves markets in Europe, as well as India, told Just Food via a statement: "The conflict in Ukraine affects both the availability and prices of a number of raw materials and other input factors. This includes sunflower oil. We are looking into all other possible vegetable oils, including certified palm oil and rapeseed oil."
According to Orkla's 2021 annual report, the businesses units in its foods and snacks divisions have cut their use of palm oil by more than 90% since 2008. The company's use of palm oil is primarily related to its Orkla Food Ingredients (OFI) and the production of margarine.
Last week, Fevia, the organisation that represents food manufacturers in Belgium, said its members were looking for alternatives to sunflower oil amid rising prices.
In March, UK frozen food retailer Iceland, which in 2018 abandoned the use of palm oil over its links with deforestation, said it would return to the ingredient, a decision managing director Richard Walker said was taken with "huge regret".
Early in April, Russia announced it would impose export quotas on sunflower oil and ban the shipment of seeds originating from the plant as a measure to protect domestic prices. Export restrictions were also put on sunflower meal, a by-product from crushing seeds for oil.
Oslo-listed Orkla saw the departure of its president and CEO Jaan Ivar Semlitsch this week after holding those roles since 2019. Nils Selte has taken over from the consumer-goods firm's largest shareholder Canica.
In an accompanying statement on Monday (11 April), Selte said: "These are difficult times, when the situation in Ukraine will impact on both the availability and prices of a number of raw materials and other input factors. Moreover, we are seeing a surge in energy prices from an already high level. We also expect that a lengthy conflict will create greater uncertainty and imbalances in [the] global flow of goods."
Back in March, a consultant at the Council of Palm Oil Producing Countries in Jakarta, Indonesia, the world's largest exporter of the commodity, warned rising sunflower costs could force food manufacturers to turn to alternatives such as palm oil to protect profits and margins.
Dr Kalyana Sundram wrote in a 7 March blog: "It now looks like the Russia-Ukraine conflict will significantly curtail availability of sunflower oil for various applications. Coupled [with] sky-rocketing commodity prices, it is yet to be seen if snack food manufacturers could continue to afford such escalated raw material costs in their frying fat choices. Market dynamics, however, indicate this may not be viable and it is likely that food manufacturers will look elsewhere to circumvent their losses."
See Just Food's analysis here: As commodity supplies shrink and prices rise, low-income countries feel impact of Ukraine war
For more on Just Food's coverage on how the conflict is affecting the food industry, please visit our dedicated microsite.
Just Food parent GlobalData is providing an ongoing analysis of the war's impact across business sectors.