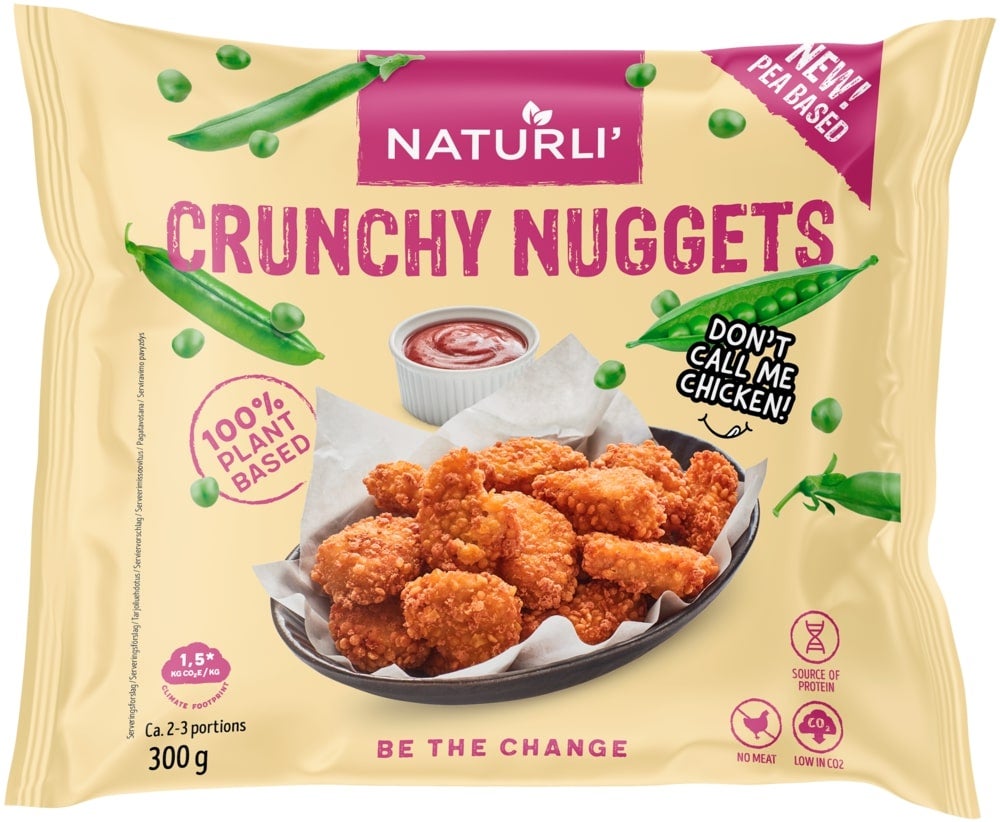 Nordic food group Orkla has a new president and CEO – Nils Selte, who joins the business from the consumer-goods firm's largest shareholder Canica.
From today (11 April), Selte replaces Jaan Ivar Semlitsch at the Norway-headquartered NOK50.4bn (US$5.7bn) revenue business, as it enters a phase "that calls for a new form of leadership", Stein Erik Hagen, the founder of Oslo-based investment group Canica, which owns 25% of Orkla, said in a statement. An Orkla spokesperson confirmed Semlitsch has left the business.
Semlitsch has been president and CEO of Orkla since August 2019 and recently set out a target to more than triple the proportion of plant-based products in the portfolio to NOK3bn by 2025, favouring organic growth rather than M&A.
Selte, meanwhile, has been at family-owned Canica since 2001, most recently as CEO. He has also sat on Oslo-listed Orkla's board since 2014 and chairs the company's audit committee.
"In the time to come, we will adopt a more dynamic approach to our portfolio, without reducing our focus on our biggest markets and categories. We will also be open to disposals, partnerships or stock-exchange listing of businesses if we find this expedient," Selte said in a statement today.
Hagen said: "Orkla's board of directors and Mr Semlitsch have agreed that a change of leadership will be in Orkla's best interests.
"The strategy communicated on Orkla's capital markets day on 23 November last year remains the same, but the board wishes to accelerate its implementation. We want to establish a corporate structure and culture that creates greater value and gives the individual businesses greater autonomy and responsibility."
In that light, Atle Vidar Nagel Johansen has been appointed as executive vice president of Orkla's branded consumer-goods business in charge of four business areas: Orkla Foods, Orkla India, Orkla Confectionery and Snacks and Orkla Care. He has been at Orkla since 1993 and has been a member of the executive board since 2012.
Orkla Food Ingredients and Orkla Consumer and Financial Investments will continue to be headed up by Johan Clarin and Thomas Ljungqvist, respectively.
Selte, speaking within the context of the war in Ukraine after Orkla halted operations in Russia in March, added: "I am glad that Atle Vidar Nagel Johansen has agreed to head our branded consumer-goods business.
"These are difficult times, when the situation in Ukraine will impact on both the availability and prices of a number of raw materials and other input factors. Moreover, we are seeing a surge in energy prices from an already high level. We also expect that a lengthy conflict will create greater uncertainty and imbalances in [the] global flow of goods."
In other business areas, Orkla plans to appoint a new CEO to head up the food division. Ingvill Berg and Hege Holter Brekke will continue in charge of Orkla Confectionery and Snacks and Orkla Care, respectively. Orkla India will become a separate business, remaining under the control of Sanjay Sharma.
Orkla, the owner of the Frankful, Felix Veggie and Naturli' plant-based brands, has built its portfolio organically and through M&A.
Nagel Johansen said: "We have very solid organisations and strong market positions that can, and will be, further developed. It will be important to increase our pace of growth and achieve our targets, both in our core businesses and in priority areas such as plant-based products and consumer health.
"In the present, extremely challenging situation in our supply markets, it will be crucial to maintain a good delivery performance and address the substantial cost increases that we are now starting to see."
Semlitsch said: "I want to thank the board of directors and board chairman for our collaboration. I would also like to thank the group executive board and all the competent employees in Orkla who have persevered over a long period of time during the pandemic and now also during the invasion of Ukraine, which has required and still requires extraordinary efforts around the clock.
"Orkla has done well, even in these difficult times, with increased raw material prices. Moreover, good structural changes have been made, as I see it, in several business areas during this period."