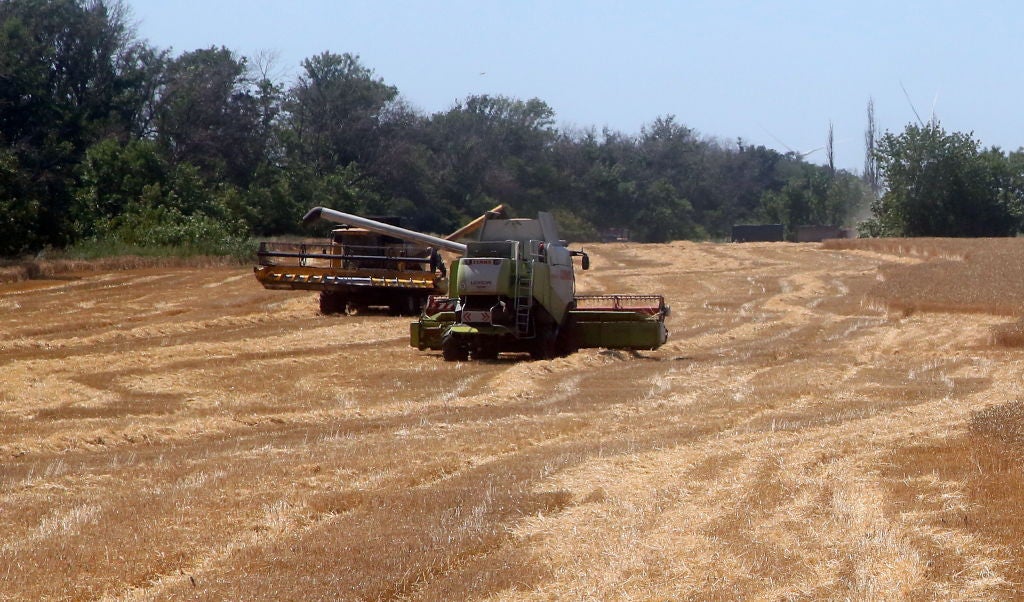 Three weeks after the first grain-carrying ship left Ukraine under an internationally brokered deal, more than 30 vessels have reportedly now left the Black Sea ports.
A total of 33 cargo ships with 719,549 tonnes of grains and 'foodstuffs' have since departed from Ukraine, according to Reuters, quoting the country's agriculture ministry. Another 18 are loaded and ready to leave once permission is granted, the news agency said.
Today (24 August) marks six months since Vladimir Putin's troops invaded Ukraine, with the drawn-out conflict disrupting supplies of wheat, barley, sunflower oil and fertiliser from a major commodity exporter. The disruption has inflamed inflationary pressures induced by the pandemic, exacerbated by shortages of energy supplies out of Russia.
24 August is also Ukraine's Independence Day, marking 31 years since its separation from what was then the Soviet Union.
Requests sent by Just Food today to Ukraine's agriculture ministry for confirmation of the shipping data went unanswered.
Under a deal brokered by Turkey and the United Nations with Russia in July to ensure safe transit of grain through the Black Sea, the first ship left the Ukrainian port of Odesa on 1 August. Shipments were delayed after Russia bombed a grain factory in Odesa just hours after the agreement was struck.
Ukraine also has Black Sea ports in Chernomorsk and Yuzhny.
For more on Just Food's coverage of how the conflict is affecting the food industry, please visit our dedicated microsite.
Just Food parent GlobalData is providing an ongoing analysis of the war's impact across business sectors.