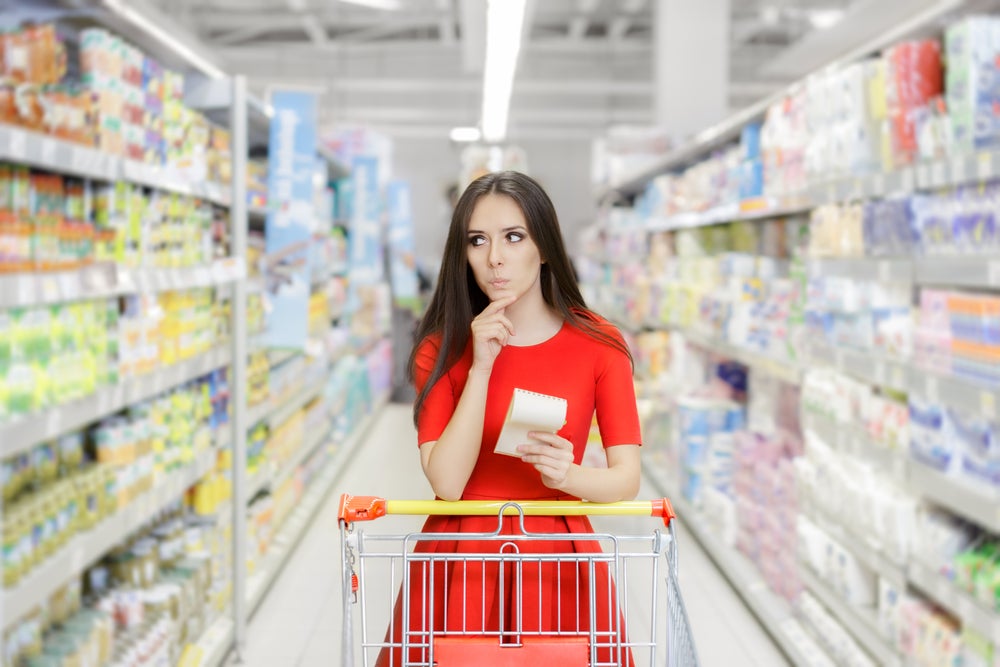 The past 12 months has heaped significant pain on consumer finances. The unaggravated war in Ukraine and subsequent commodity shortages and supply chain chaos have had a devastating effect on household bills worldwide. Wholesale energy prices were already rising before the conflict, but Russia's invasion has doubled retail energy costs in Europe and countries further afield in a little over 12 months.
Calculations have suggested these price rises alone have contributed to increased worldwide household expenses[i] of between 2.7% and 4.8% – a massive economic shock, and that's not even taking into account the eye-watering price rises in household essentials and basic food products, such as bread, eggs and milk. While headline inflation has eased slightly over the past few months, this will not filter through to people's pockets for a while.
Price sensitivity on the rise, but values not forgotten
It would be fair to assume consumers are much more price-sensitive than a year ago, and a new survey covering five European markets shows this to be true.
A new survey, The Südzucker Consumer Study 2023 – Processed Foods & Drinks, covered the preferences and priorities of 5,000 consumers in Germany, Belgium, France, Poland and the UK. Commissioned in March, respondents were asked a range of questions about their purchasing priorities across five product categories, including baked goods, chocolates, cereals and cereal bars, dairy and vegan alternatives, and soft drinks.
"So much has changed in the global economic landscape, even since we commissioned this survey last year," says Kai Arnhold, marketing manager at Südzucker, Europe's largest sugar-beet producer and operating 16 factories in five European countries close to where its farmer suppliers grow their crops.   
"In Europe, a weekly shopping basket is costing 50% to 100% of what it did a year ago. It's no surprise then that our 2023 survey confirms that cost is a much bigger priority for shoppers. In the chocolate and sweet biscuits categories it ranks second after taste."
The report data shows that taste still beats all other purchasing drivers, followed closely by health, suggesting food brands will be punished if they try to cut corners when it comes to quality ingredients.
Transparency: a decisive factor in purchasing decisions
Since the pandemic, there has been a growing focus on the role of food and diet in health, and this has created a much shrewder food shopper. The survey shows that despite a rise in price sensitivity, more European grocery shoppers are checking the labels to understand what ingredients a product contains.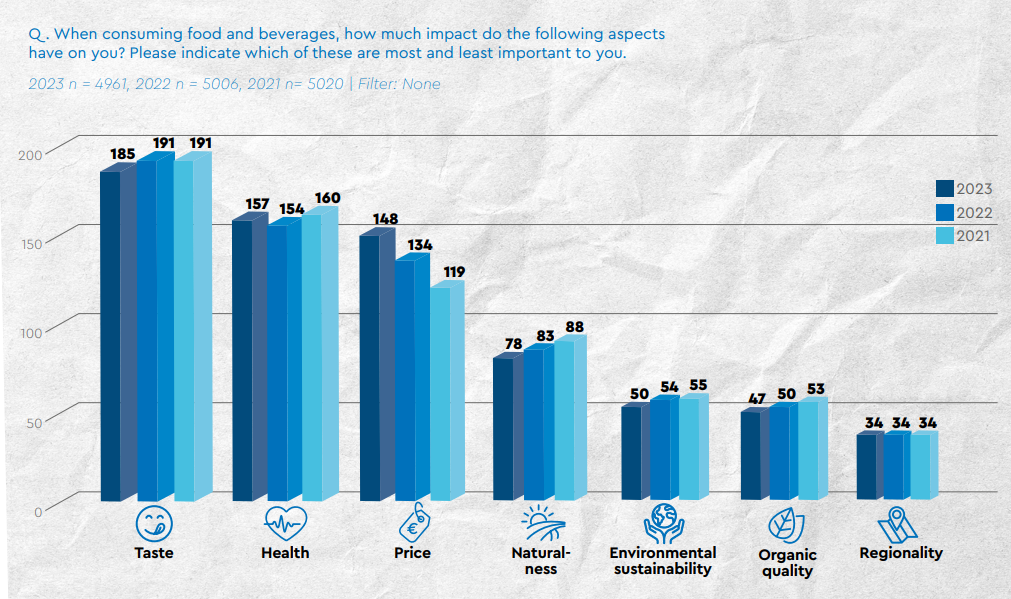 Of the participants interviewed, 61% said they wanted to know the ingredients in the food they were buying and whether it contained additives or sugar replacements. More than half said they wouldn't buy a new product without reading the list of ingredients first.
Meanwhile, almost half of the participants interviewed said they were well-informed about the food and drink they consume – not only in terms of the ingredients but also the origin of them, the production processes and the climate footprint of the product.
Digging deeper into the data, which can be found in the Südzucker whitepaper attached to this article, it's clear that the origin of ingredients is still a strong purchasing driver, even at this time of cost pressure. This is especially the case in the cereal and cereal-bar category, and the dairy and vegan alternative category.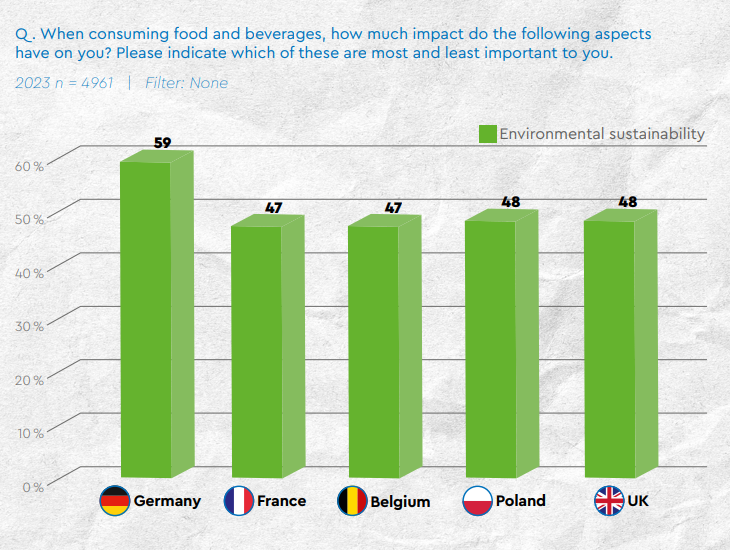 Digging deeper into the data
Arnhold says: "The topic of regionality has remained stable since we launched the survey three years ago, or even shows slight growth in the countries of Germany, France and the UK, compared to 2022. This is encouraging, and hopefully shows that the desire for food products with a healthier ecological footprint is here to stay – in good and bad economic times.
"As a key ingredient supplier to the food industry, we take pride that the sugar-beet farms are close to our factories so our clients can meet consumer demand for natural, regional ingredients. In addition, one of our key activity fields in our agricultural research is to improve methods in sustainable farming. Our survey shows that right now higher price sensitivity has moved criteria like environmental sustainability and organic requirements slightly down the priority list, but actually the data suggests they remain important," he adds.   
For the full report and more on key consumption drivers in food and drink, download for free below.
---
[i] Russia-Ukraine war has nearly doubled household energy costs worldwide – new study