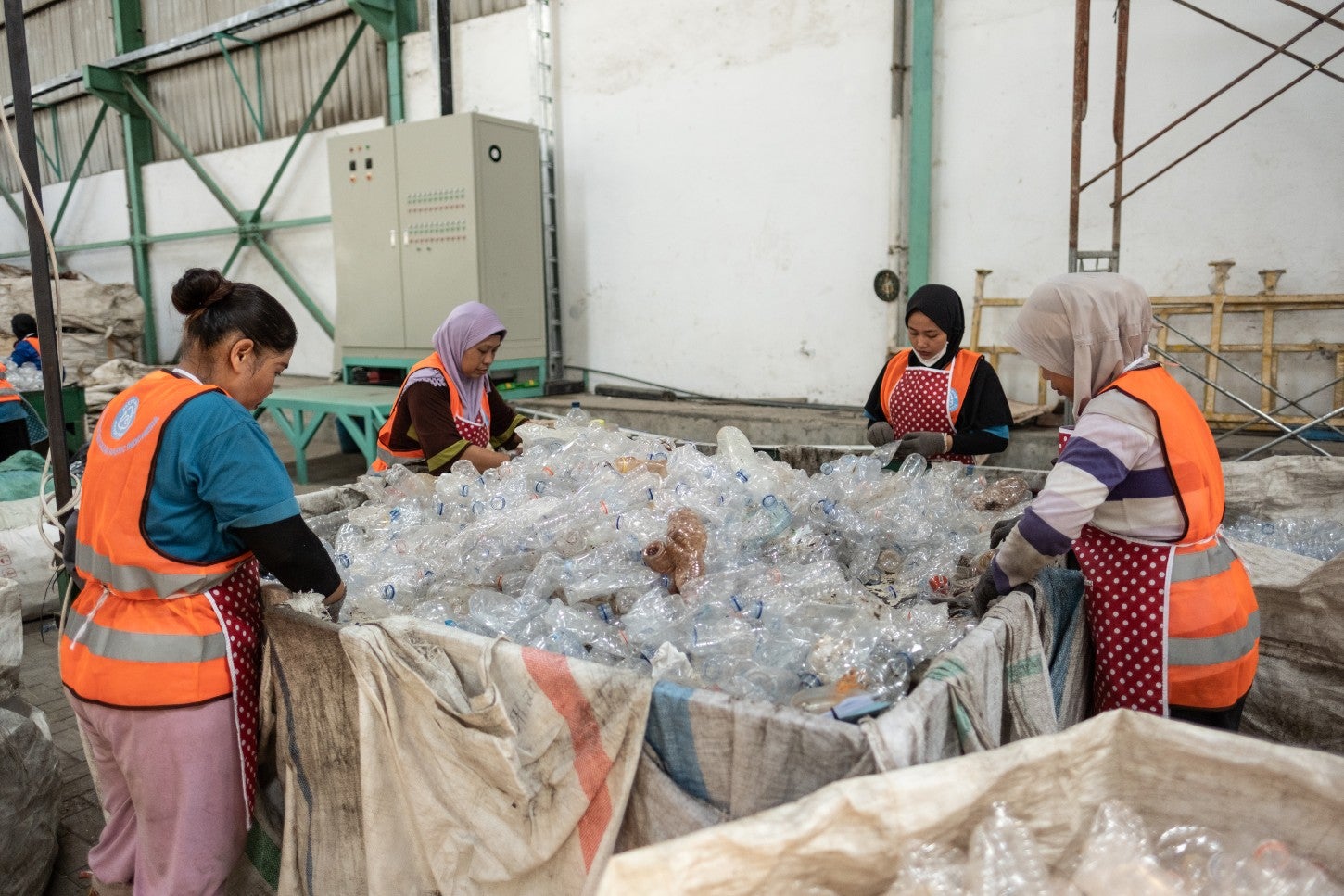 By Raffi Schieir, Director of Bantam Materials, the supplier of Prevented Ocean Plastic™
According to the UN, over 17 million metric tonnes of plastic ended up in the ocean in 2021. Unless we make radical changes now, this figure is likely to double or even triple by 2040, potentially reaching a whopping 50 million metric tonnes of plastic by then.
Today is World Oceans Day when we should all take stock of how far the situation has deteriorated and what we can now do to protect our oceans, which are also under immense pressure from over-fishing and rising temperatures. The food and drink industry has a key role to play.
The unavoidable truth is that plastic food and drink packaging make up the largest share of the plastic polluting our oceans. Indeed, nearly half of it (44%) consists of plastic bags, bottles, food containers, cutlery and wrappers. With plastic pollution now reaching unprecedented levels and the health of our oceans at stake, we need urgent change.
Being part of the problem means the food industry can also become part of the solution. It can seize this huge opportunity to help tackle one of the planet's greatest environmental crises. If the whole sector pulls together, it can create a sustainable and economically viable circular economy for plastic.
One of the key problems is that the food and drink industry has been too slow to move away from the use of virgin plastic. All major retailers have set plastic reduction targets for 2025, but it's looking unlikely that they'll all meet them. Against the backdrop of the cost-of-living crisis, many supermarkets and large retailers have been focused elsewhere – stagnating or going backwards when it comes to their plastic challenge. As a result, we're likely to see many scrambling to meet their targets over the next two years.
With time running out, we need bold and innovative solutions. These fall into two categories. First, we must drastically reduce the overall use of plastic. In practice, this will mean deploying eco-design to eliminate unnecessary plastic packaging, by reducing headspace and plastic overwraps. It will also mean offering refill schemes. Secondly, we need circular recycling models for plastic that can't be eliminated. As only 9% of all plastic has ever been recycled, food and drink businesses should swap to recycled plastic – to help drive the demand and rapidly make its use standard practice.
When it comes to recycled plastic, it's important to understand that it's not all the same. Too many people still believe that good working conditions for waste collectors and material source traceability aren't financially viable. This simply isn't true. It's possible to create socially and environmentally responsible recycled plastic at an affordable price point. It's what we do at Prevented Ocean Plastic™ every day.
We pay people from underserved communities reliable incomes to collect plastic waste from some of the world's most polluted coastlines. We then use it to make high-quality recycled plastic in large volumes. Our customers can trace back the materials used in their packaging to specific locations.
We work in areas where there's little in the way of waste management infrastructure or at risk of being overwhelmed by tourism or a population influx. We also choose places where there's a high risk to marine life, such as the turtle breeding grounds of the Caribbean. With these principles guiding us, the recycled plastic we produce clearly contributes to cleaning up the world's oceans.
And now we are taking our business to the next level. Today, at Prevented Ocean Plastic™, we're announcing our mission to build 25 high-capacity plastic collection centres on coastlines that have historically lacked the recycling infrastructure needed to deal with their plastic waste – across Southeast Asia, South America, Sub-Saharan Africa and the Mediterranean. With this new and enhanced infrastructure focused on responsible sourcing, we expect to oversee an additional 54,000 tonnes of plastic waste collection each year.
With this large-scale investment, we are demonstrating our determination to supply the food and drink industry with high-quality, fully traceable recycled plastic that will meet its needs. But we can't create a circular economy for plastic by ourselves. Now we are relying on businesses to stimulate the demand for recycled plastic by phasing out their use of virgin plastic.
In our environment and oceans, plastic pollution is rapidly approaching irreversible tipping points that scientists say could trigger toxic effects we can't reverse. The reality is that we can't pull ourselves back from the brink of this catastrophe without the food and drink industry. It is central to stopping the flow of plastic pollution into our oceans.
That's why I'm calling on food and drink manufacturers, brands and retailers, to raise their standards, prioritise a reduction in their use of plastic and seek out recycled content for any that can't be avoided. Together we can, and must, build a circular economy for plastic. There's no time to waste.