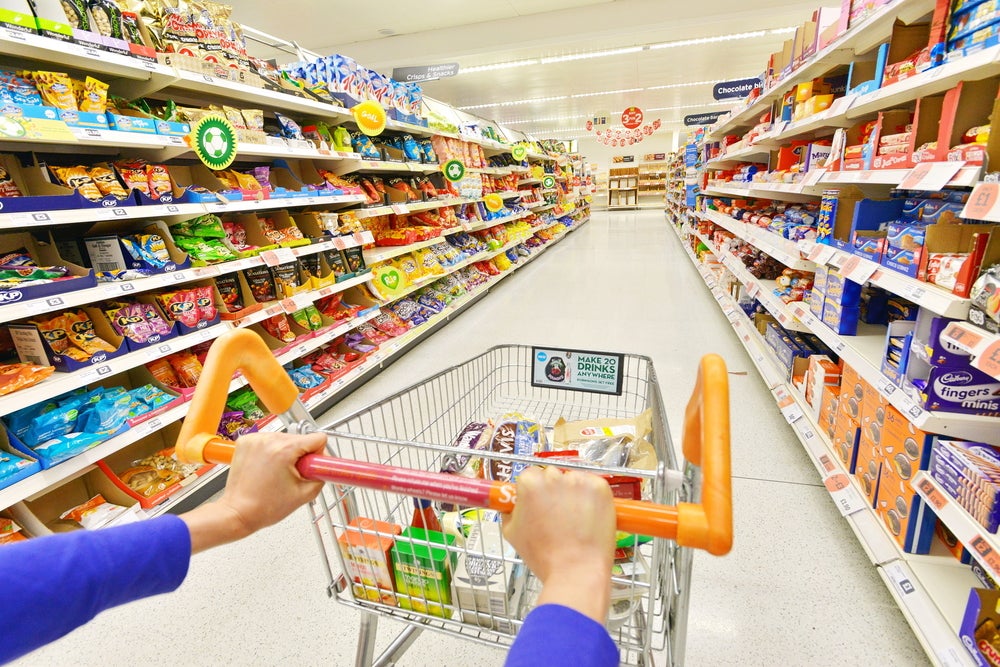 Global consumer businesses are undergoing a technological revolution. The rapid digitalisation from merging artificial intelligence (AI) and machine learning has transformed traditional industrial processes while supporting the human workforce.
With intense competition in consumer goods and services, businesses must quickly adjust to the changing digital landscape to retain a competitive edge, especially with AI tools furthering product innovations. Anticipating sector trends to innovate new products while ensuring that items reach the market on time is crucial for providing manufacturers with opportunities for success.
By streamlining their R&D processes, CPG brands can create contemporary products that satisfy the needs of their customers in a fast-paced market. A GlobalData survey about consumer attitudes towards trying new products found that uniqueness was an important factor in the purchase decisions of 57.2% of respondents.
"The FMCG market is, in many categories, highly mature. So much of the market can be described with the words: 'Been there, done that'. This reality means that to stand out and leverage the tiny white spaces that still exist, innovation is a must. And that innovation needs to be genuine, i.e., to offer something original and attractive over and above just refreshing a brand logo," says Richard Parker, principal analyst at GlobalData.
Launching one-of-a-kind products can help brands drive up consumer engagement and relevance. This is critical at a time when much of a brand's reputation hinges on consumers sharing their positive experiences online.
At the same time, statistics show that the failure rate for new products is widely reported to be 70% to 90% (c.f. Broening 2005; Morris 1993; Turcsik 2002). "Launching a successful product is so hard because it is very easy to become beguiled with a new concept but miss that it lacks genuine need or lacks specificity. There can often be a failure to understand the evolving dynamics of consumer demographics – generational, gender, or geographic differences and their ongoing evolution. All this makes it all too easy to miss the target with new product launches," adds Parker.
In the digital age of instant gratification, a delayed product launch can also restrict a brand in a competitive market that may have otherwise carried out its due diligence correctly. Digital-first approaches leveraging AI can expedite R&D and product turnaround times.
How AI can streamline R&D processes
Behind every blockbuster product is a deep understanding of the consumers' needs and an R&D team that has instant access to information to accelerate innovation and error-resolution. Artificial intelligence technologies can help multinational CPG enterprises foster collaboration between global teams by providing access to knowledge crucial for speedy product development.
CPG companies already have a wealth of consumer and market insights from retailers and e-commerce analytics. In many instances, however, these datasets are either in the form of unusable documents or remain inaccessible as tacit knowledge with the employees. As a result, advanced analytics, and AI techniques such as large language models (LLMs) may not be able to make effective use of such data to provide actionable inputs to brands.
An AI-powered platform like Starmind can help brands efficiently utilise their employees' experiential knowledge to create a real-time expertise directory that can be accessed by everyone within the organisation. By using Starmind, multi-continental R&D teams can connect with in-house experts in real-time to find swift solutions to complex problems and gain insight from past projects that may be otherwise unknown to them. This accelerates the development of new products and prevents duplication of efforts.
By seamlessly integrating marketing, research, and supply chain professionals throughout the world, researchers can also save time accessing the undocumentable knowledge that is available within the company. The utilisation of knowledge within the organisation can help brands significantly reduce labour costs as well as prevent the risk of delays or recalls due to errors or oversights.
Starmind can analyse an organisation's workflow processes to gain insights into the individual expertise of employees. It allows access to cross-functional teams to ask questions, share information, and collaborate more effectively. For instance, if a member of the R&D team required details about the lab conditions to reproduce product clumping for a low-sugar, pectin-based jelly, they can raise a question in the Starmind platform, and the AI would connect them to the relevant internal subject matter expert to answer it. Over time, AI can use the knowledge that is created by such interactions to provide better solutions.
Using an AI-powered platform can drastically cut the time spent searching for information by utilising a knowledge base that is already within the company to verify AI-provided information, add context and answer follow-up questions. A real-time knowledge base enables the merging of data and analytics into product development and sales processes, thereby accelerating market entry.
Optimising product innovation cycles with AI
The Starmind platform offers a range of customisable solutions that can fit the requirements of the fast-paced CPG sector. For instance, Starmind's AI-powered expertise directory facilitated cross-functional collaboration during several stages of PepsiCo R&D's product development process. For employees, quick access to expertise made innovation cycles faster and issue resolution more efficient.
When PepsiCo R&D evaluated the new platform after it had been integrated, they found that 96% of questions asked at the company had been answered, leading to efficient issue resolution.
With add-on features such as language translation for effective communication between global teams and StarGPT, which helps companies securely leverage the quick response capabilities of generative AI, Starmind can help CPG enterprises successfully transition to a digital-first approach.
To discover how AI can help CPG research and development teams, please register for the webinar here.