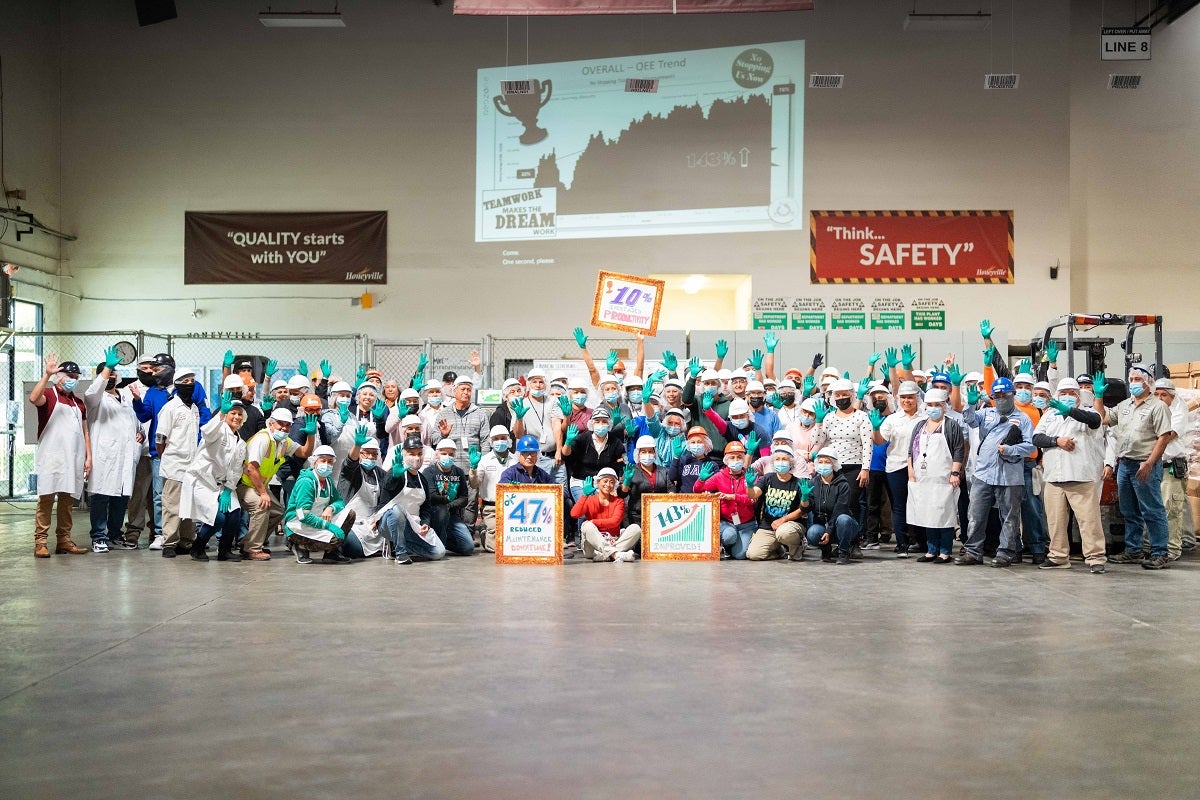 Headquartered in Ogden, Utah, USA, Honeyville Inc. has been a national business-to-business leader in food ingredients since 1951. Celebrating more than 70 years in a relentless pursuit of world-class quality and innovation, the company was founded originally in Southern California before moving to Utah due to its closer proximity to vast supplies of wheat. But one thing has never changed for the company in that time: the welfare of its workforce and the culture it has built around them remaining central to its decision-making.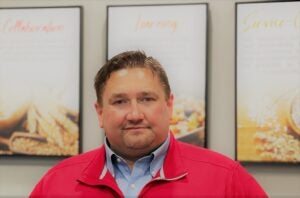 "The company was founded for its people, and they are still at the heart of what we do. I would say our unique selling point is really around our culture," says Chief Operating Officer Nathan Hyde. We are based in the Western US, which is known for being friendly and helpful. Looking for ways to say 'yes' and to help somebody is key for us. That's our unique culture."
That culture has proven to be very successful for Honeyville, in terms of retaining a happy workforce, but also with regards to its reputation with customers and suppliers. "We've fostered some relationships over the decades with some major players within the food industry. They might say, 'We've got this wild and crazy idea. Who should we talk to about it?' And they say, 'Let's see if Honeyville can do it.' That's opened some unique doors for us. That's how we've accomplished the growth," says Hyde.
Removing barriers and empowering people
Honeyville is also renowned for setting and maintaining world-class food safety and quality standards. "It's critically important for us to ensure our food safety and quality is cutting-edge and in front of our competition," says Hyde.
That is achieved, Hyde says, by "removing barriers and empowering people" to have the confidence to openly discuss food safety challenges. "It's about ensuring they have the tools they need to be successful. As COO, my guiding principle is about the need to be able to connect at a deep level with our people."

Having a people-first approach gives Honeyville an edge in a marketplace beset by a range of challenges, currently. "How we succeed is directly dependent upon our ability to connect and to try and solve problems, so people feel like we're the right partner – or employer – for them," says Hyde. The labour market is especially challenging at the moment and the companies that are successful, says Hyde, "are the ones trying to find those partnerships and connections with all levels of people they interact with. Those are the ones that are transformational."
Digestible data; actionable information
There are significant pressures on food production companies today – from supply chain pressures to rising inflation levels and soaring prices. "The marketplace has made a dramatic shift from even 5-10 years ago. We definitely have labour challenges but those are perhaps less intense for us compared to our competitors due to some of the unique methods we utilise that put our people first," says Hyde.
One of those pioneering methods is working with Redzone's connected workforce solution to monitor food production workflows and offer real-time, easily digestible data and actionable information everywhere throughout Honeyville's plants. "We have now established line-of-sight output targets that are communicated in real-time through the Redzone technology that links back to our profit-sharing bonus," says Hyde. It's helped make "winning easy" for Honeyville, he adds.
For Honeyville, the decision to start using Redzone in 2017 was in answer to how to enhance throughput in its frontline, without relying heavily on "that cyclical spike and valley" common to food production. "If we can level load and make sure we execute at a very high level, we can keep that standard of stabilisation," says Hyde.
At the point Honeyville began to open its fourth plant, it became clear to Hyde and his team that they "had to look at things differently" to how they had in the past. "We couldn't continue to report data that was lagging, that didn't share real-time information with our teams that they could take action on. There wasn't the connective tissue we once had [as we grew]. Redzone has been absolutely critical to helping us come right back to the roots we had 70 years ago so we could say, 'We are connected at all levels of the organisation.'"
For Hyde, that means when a new employee joins the company, that individual's name and "little bits of information about them" – such as their favourite sports teams and their interests – are available for their colleagues to view throughout the plant. "Those types of things change the dynamic for that individual walking in the door. They go home at night feeling part of something and motivated. They have a connection they never expected to have at work on day one."
This, says Hyde, "is the core" of Honeyville. "Redzone is the platform and the technology that's actually taken what we all desire in our hearts – to be able to connect with the team and feel united and determined to win – by giving us real-time information on the frontline. It is critical to our success."

There is, says Hyde, a synergy between Honeyville and Redzone in that both strive for the same result. "We want to impact and affect people and connect groups together. It builds like a snowball: you continue to win and help people to feel good about themselves. It sounds utopian, but the goal is not merely about producing more product, it's about producing better humans that interact better with each other at work. We're succeeding as a company, but we're also succeeding in our social responsibility."
Intuitive and simple to use
One of the advantages of Redzone, says Hyde, is that it is on multiple platforms and is intuitive to use for employees. "It doesn't have the challenges other systems have that use a different iOS, or different software/hardware. Honestly, my nine-year-old daughter gets on it and she can actually see what's happening," he laughs.
Redzone's 'red, yellow and green' traffic light system makes it particularly easy to understand, says Hyde. "The team knows if we're succeeding, and that's what they love about Redzone. It's easy. It's quick. And it's a solution that just works."
Honeyville's culture, reiterates Hyde, is all based upon its people. "All we do as leaders in the organisation, it gives the people the tools they need and allow them to run to the goal. That's what Redzone does for us. In the 10 years I've been in this role, that is probably the best decision I have made. It's been such a fun journey."
Further details:
For more information on Redzone, please visit rzsoftware.com