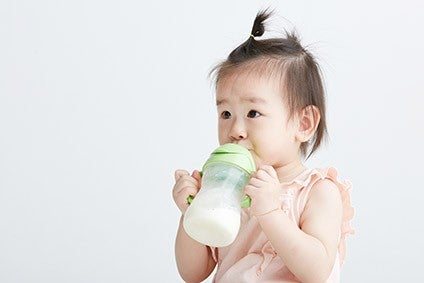 Only five years after the Chinese government broke with its strict one-child-per-couple policy, it has announced a further easing of the restrictions, allowing couples to have three children. One restriction remains – only couples who are both only children themselves qualify.
The news immediately drew enthusiastic reactions from the food industry. However, the previous change in policy has not (yet) resulted in a massive increase in births.
In 2020, the birth rate dropped again to 8.5% (total new-born population at 12m), from 10.9% in 2018 (total new-born population at 15.2m). This could be partly attributed to Covid-19 and we are unlikely to see a major increase in 2021.
An underlying factor making China's urban parents reluctant to have more than one child is the exorbitant costs associated with raising children. Chinese want their children to succeed, which, in China, means make it big, as lawyers, CEOs of large corporations, or (less desirable) a highly-paid celebrity.
Parents force children to learn a musical instrument because it's believed it will stimulate the development of the brain. Children are sent to expensive private schools to learn English at a very early age.
Such pre-school curricula also include sports and music lessons, outings, etc., all to increase a child's cognitive skills, which is believed to be the best way to get into a top university.
The only way to make China's urban couples bear more children would be to lower these costs. Schools must become cheaper and so must all other public services for infants and children.
However, the prices of food and clothing for children will also need to come down. At present, parents pay another fortune for snacks and beverages their children demand after seeing ads on TV or taste them in their friends' homes.
Nevertheless, there could be business opportunities from China's three-child policy for the food industry, if they look to the countryside. The desire to have more children has always been higher among China's rural population and any baby boom that might emerge from the new rules will be there.
Price expectations for any foods other than infant formula are lower in the countryside. On the other hand, the income of Chinese farming families is increasing and, while urban Chinese with two or three children will have to economise on candy or snacks for children, their rural counterparts will be willing to let their children share in their increasing wealth.
The major hurdle to access these rural markets will be distribution. However, developments in Chinese infrastructure offer reasons for hope. During my own recent travels through the Chinese countryside in different parts of the country, I was able to shop in local supermarkets in even small villages and could regularly buy imported products.
China's three-child policy might well result in a considerable increase in the country's market for foods aimed at children – but it will require patience. Any signs of growth will not be until at least 2022. This is actually a good thing, as it gives companies that want to enter that part of the market – or invest further – time to craft their strategies.
On paper, the infant-formula category might appeal but the sector is intensely competitive, as Nestlé, Danone and Reckitt Benckiser, in their own ways, have all indicated recently. The support given to domestic products in recent years by Beijing has bolstered homegrown companies and brands, which are regaining trust among consumers after a series of food-safety scares.
The market for cereal products for babies and infants might be a better bet. A sign of confidence in the growth prospects of this sector in China is the investment made by venture capitalists in the early months of 2021, as reported by local business news site http://21food.cn/.
Woxiaoya, (produced by Hangzhou Xinya Information Technology Co.), has recently received funding of tens of millions of yuan from Fuji Oil Holdings and Bright Venture Capital. The company markets several series of traditional staple foods like steamed bread or dumplings, enriched with fruit and vegetable extracts. The colours used make the products more attractive to young children.
Elsewhere, Baobao Chanle, a subsidiary of Chanwenhua E-commerce Co., has received CNY100m (US$15.5m) from BA Capital. Its products resemble those of Woxiaoya but are more like snack foods.
Manwhile, children's food brand Duomaomao has secured US$10m from Focustar Capital, 37 Interactive Entertainment, 10 Fund and SIG. It markets products such as jellies and biscuits.
There could be opportunities for western companies and brands offering similar cereal- and fruit-based products. Products that jump out include biscuits from Pladis sold under the UK group's Verkade Kids & Co. brand, or similar sweet snacks marketed under the Lu brand by Mondelez International. A Mini Madeleine cake sold by Belgium's Lotus Bakeries and marketed as a 'school snack' could also prosper.
Lu is present in China with similar products, marketed to families with young children. Lotus Bakeries is also active in China with its coffee biscuits and it should be straightforward to add the cakes to its local portfolio. The monkey is a symbol that will appeal to Chinese children, as it will remind them of the famous monkey Sun Wukong in the Chinese story Journey to the West. Lotus should use the monkey on the packaging. There is no IP on Sun Wukong's image.
Some Chinese snack producers have more long-term strategic views, like Yang Hongchun, chairman of China's leading snack maker Bestore, point out there are actually very few snacks suitable for children aged three to 12.
Most Chinese snack foods marketed for children contain too many preservatives, artificial colours and sweeteners. He believes companies that really want to cash in on the new demographic developments in China need to pay attention to their formulations. Bestore has recently launched a hawthorn lollypop. Hawthorn-based confectionery products are very popular among Chinese children. As reported by news.21food.cn earlier this month, Mr. Yang points out that after more than 90 tests, Bestore finally opted for erythritol as the most suitable sweetener.
To summarise: don't get your hopes up too much regarding China's three-child policy and the opportunities that could emerge for the food sector. However, the market for cereal-based snacks for pre-school and primary-school children could see a benefit from the easing of restrictions. To capitalise on that, it will be useful to study Chinese regulations regarding food additives for children foods.