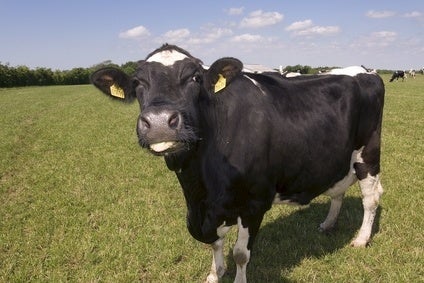 Consumer awareness of nutrition is on the rise globally. While salt and sugar reduction have grabbed the headlines, with campaign groups insisting the industry should do more on reformulation and reduction, consumers have increasingly come to expect manufacturers to offer products that deliver positive functional benefits. Katy Askew suggests the dairy sector could be poised to benefit.
Dairy consumption was once considered a central element of dietary health. In recent years, certainly in some developed markets, this perception has come under some pressure. Dairy manufacturers have been buffeted by concerns dairy products are high in fat or salt. Diet fads such as the paleo diet exclude dairy because it is seen as "unnatural" for people to drink milk as adults and there is a growing awareness of lactose intolerance.
Nevertheless, the dairy industry is keen to capitalise on the fact that it is manufacturing some very nutritious products. Among other nutrients, a single cup of milk contains a significant amount of an adult's recommended daily allowance of calcium (28%), vitamin D (24%) and riboflavin (26%). Dairy is also a good source of protein – an area of massively growing interest for the health conscious.
According to Zoe Kavanagh, CEO of Ireland's National Dairy Council, dairy manufacturers need to work harder to emphasise the link between dairy products, positive nutrition and functional benefits.
"Nutrition and dairy is not on [consumers'] radar," Kavanagh said at the Canadean dairy innovation summit in Dublin last week. "This is not a highly engaged category… we have not delivered the value-added message."
A more holistic understanding of nutrition would leave dairy groups positioned to benefit from the reinvigoration of health perceptions surrounding the category.
As was flagged on our pages yesterday, an important area dairy companies could – and should – be targeting is messaging around bone health. In some ways, this is an easy win for the dairy sector, which is already associated in people's minds with the calcium and vitamin D content of milk.
For her part, Kavanagh sees the greatest opportunity in the functional benefits of a high protein diet – which promotes muscle health and healthy ageing.
Dairy manufacturers are increasingly moving in this direction, with brands focusing NPD on products that offer additional functional benefits. In Ireland, Glanbia's Avonmore milk brand offers a protein-enhanced milk; in the UK last week Arla Foods started the roll-out of a "nutrient-enriched" milk. In China, dairy group Yili has launched vegetable protein dairy products that have seen growth "exceeding 100%" in the first quarter.
In this respect, some news from New Zealand dairy group Synlait that crossed the news desk yesterday (29 April) struck an interesting chord.
We have all heard that a warm glass of milk helps you get to sleep. Synlait has taken this a step further. The company said it has commercialised a dairy-based milk powder ingredient, iNdream3, that is "clinically proven to enhance sleep".
According to the group's researchers, iNdream3 leverages melatonin in its "natural form" – while melatonin in "almost all other products is synthetically produced"
"iNdream3 is an exciting opportunity. It demonstrates our capability as a nutritional business to create and add value for the long term," said Dr John Penno, Synlait's managing director.
"This is a high value product. Both Synlait and our milk suppliers who provide night milk will benefit, with suppliers receiving a payment above the market milk price."
In a world were consumers are raising the bar in terms of expectations surrounding nutrition and the functional benefits of food, Synlait has taken innovation in this area a step further. Couple this with its messaging around "naturalness" and it seems that the New Zealand dairy group is bang on trend.