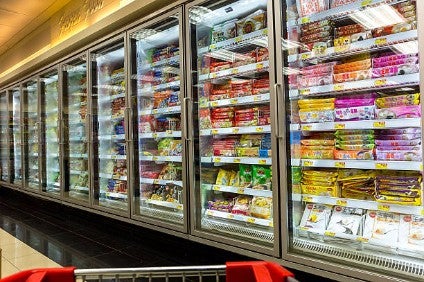 What a difference a year makes. Up until early 2020, the US packaged food landscape could best be described as highly disruptive. Smaller, insurgent brands in segments like better-for-you were eroding the market share of legacy brands across categories incrementally. Big brand erosion by a thousand small brand cuts.
Rather than fight back with renewed in-house innovation efforts, most CPG companies instead took the acquisition route, often buying challenger brands posing a threat to their legacy brand dominance, frequently paying outsized premiums for the brands.
Then came Covid-19, economic shutdowns and quarantine orders throughout the country. As I write this, numerous states, including California, remain shut down.
Restaurants were closed, leaving food retailers as the only venue in town for consumers to procure food. Grocery store sales boomed and something not even the smartest CPG industry prognosticators could have predicted happened. Consumers turned to legacy brands. They did so primarily for three reasons: retail channel ubiquity, trust and comfort.
The double-digit growth many legacy brands experienced in the first six or seven months of the pandemic has receded but sales growth for many big brands in numerous categories remains impressive, particularly because, prior to the pandemic, sales growth for most of these brands was flat.
The new year is well underway, as is the coronavirus vaccination protocol, which the new president, Joe Biden, promises to accelerate.
Additionally, many states and cities have now or will soon be opening up their economies again, which includes allowing restaurants to once again resume indoor dining in some places and outdoor dining in others. This means the out-of-home channel, which prior to the pandemic represented a slightly higher share than food-at-home, will start making a comeback, reducing overall demand, albeit minimally at first, for packaged foods purchased at retail and online.
Assuming the initial success of the vaccines so far holds, experts predict the entire US population will be vaccinated by June or July of this year. And assuming there isn't another huge spike in Covid-19 cases, most restaurants should be fully operational by spring to early summer.
The net result is, unless coronavirus rears its ugly head with a vengeance once again, which is very possible, we're at the beginning of a major inflection point for packaged food brands. The next normal might not be the pre-pandemic normal, but it's also not going to the the normal of the last 11 months, which saw a sales renaissance for legacy brands as well as in numerous categories, such as canned soup, flour and baking mixes and canned vegetables, which have been stale and flat for over a decade.
The next normal will find consumers shifting from legacy-brand buying and pantry-loading of staples to a new focus.
Part of that focus will see consumers return to smaller brands. They'll also put added focus on categories that fit both the new concerns in a coronavirus world as well as allow them to explore and experiment with brands offering attributes more aligned with the needs and aspirations presented by the pivot from pandemic to post-pandemic.
Here are five segments I believe will stand out in the next normal in the US, which we should be fully into by spring of this year barring any setbacks with the vaccine protocol, as well as there being no significant negative results from the reopening of the rest of the sectors of the economy.
Health and wellness
The coronavirus pandemic has had a major effect on how a great many consumers view health and wellness from a preventative prospective.
As a result, categories like better-for-you foods and drinks, products enhanced with vitamins and supplements and ingredients that have a healthier and preventative halo – think turmeric as an example – are poised to boom in the next normal. The opportunity for brands both big and small is huge in this category.
Frozen food
Consumers have rediscovered the frozen food aisle in a big way during the pandemic, with year-over-year category sales growth reaching 40-plus per cent at one point and averaging in the double-digits over the last ten months.
Part of this sales growth is due to the stocking-up behaviour in the pandemic and the convenience and portability of frozen foods. But it's far more than that. CPG companies, led by start-ups and emerging brands, have reinvented the frozen-food category by introducing better-tasting premium brands, better-for-you products consumers want, and creating frozen foods that heretofore didn't exist.
Compared to the last ten months, sales growth will of course moderate but frozen food is back and, as long as the pace of innovation continues, consumers will keep coming back for more.
Indulgent, premium and speciality
Consumers have purchased indulgent, premium and speciality foods throughout the pandemic – they've been one of the few luxuries and sources of pleasure in a world shut down, after all – but in less volume than pre-pandemic.
The primary reasons for this are personal, including family economic challenges and fewer trips to the grocery store, which means fewer impulse purchases. Indulgent, premium and speciality foods tend to be impulse buys, rather than driven by shopping lists. And the shopping list, which goes hand-in-hand with stock up grocery shopping, has come back with a vengeance during the pandemic.
There's pent-up demand among consumers to get back into stores more frequently and to shop in a more pleasurable, rather than mission-driven, way. This will benefit sales of indulgent, premium and speciality food brands and products. Discovery shopping has nearly died. It will come back and consumers want new and different food products.
For many it will be the one affordable luxury, as the economic difficulties caused by the pandemic continue throughout the year. Companies in the indulgent, premium and speciality segments have a great sales opportunity as we enter the next normal.
Add-value-to food products
Cooking and baking have become the new normal during the pandemic, largely because with so many people working from home or unemployed they've had more time on their hands than they have things to do with it. Social media has spread this trend throughout the country, adding digital fuel to the movement.
Once people return to the workplace – many will continue to work remotely but most will return to the office or factory – the essential ingredient of the amount of time at home will go away and cooking and baking at home will drop significantly.
Many people love baking, though, and will be looking for alternatives that require less preparation time but still have a close to homemade feel and taste. Products that require people to add some value – quality baking mixes that require some added ingredients like butter, eggs, milk and the like but are already partially-prepared – offer great opportunity.
This also might be the time when meal kits, if done right and priced reasonably, get the opportunity to finally prove themselves as a viable product. The key to such products is convenience, plus requiring consumers to add some value, plus quality. In other words, these products must taste as good or close to homemade.
Good for the earth, good for the planet
The pandemic has created greater awareness of the world we live in, of how food is grown, of sustainability and of climate change. In the next normal and as the economy improves, brands that honestly practice conservation, are serious about sustainability, that work to fight climate change and demonstrate respect for how food is produced will have a leg up on others in their respective categories.
These attributes alone won't ensure brand success – food products still must always serve a need and taste good – but, with these primary attributes being met, these secondary attributes are going to increasingly matter to consumers in the next normal.
CPG brands have gained equity with consumers by simply being available on store shelves in many cases over the last ten months. In the pivot to the next normal that won't be enough. Brand responsibility will be back but with a new importance in the minds of consumers post-pandemic. I suggest brands get on-board starting now.
There's no guarantee the next normal will not be without hiccups. New variants of Covid-19 are being identified weekly. The vaccines are still so new the certainty of their effectiveness remains hard to fully predict.
But there is a feeling, and there are demonstrable signs, we are beginning to turn the corner on Covid-19. Therefore the time is now for packaged foods companies to set the stage and be poised for the pivot to the next normal.
just-food columnist Victor Martino is a California-based strategic marketing and business development consultant, analyst, entrepreneur and writer, specialising in the food and grocery industry. He is available for consultation at: victormartino415@gmail.com and https://twitter.com/VictorMartino01.