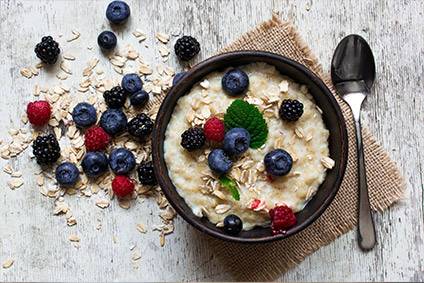 The coronavirus pandemic is changing how consumers and psychographic cohorts perceive many foods, beverages and ingredients due to the significant impact Covid-19 has had on many people's physical and mental well-being. As a result, there's a growing interest and prioritisation among consumers in eating foods and drinking beverages that offer nutritional benefits – foods and drinks with function.
For example, in its new 'Future of Nutrition, Health and Wellness 2021 Report,' Mintel says its research since the beginning of the pandemic shows that Covid-19 has exposed critical truths related to nutrition, health and wellness, and showed that health is both a personal and public concern. Consumers, the report says, are placing greater emphasis on holistic health and self-care, and the foods and beverages they buy and consume are central to this behaviour.
Further evidence that the pandemic has increased consumer prioritisation of health and wellness comes from an April 2021 survey by McKinsey, which found that 75% of the 7,500 respondents said they care about health and wellness, including buying foods and beverages that promote it, with 42% saying they consider it a high priority.
My own work and research, which includes the quarterly tracking of various product categories, including health and wellness, with a number of retail chains, concurs in general with the findings from Mintel and McKinsey.
More evidence that consumers have become increasingly concerned about health and wellness and are focusing on self-care and personal nutrition is that sales of vitamins and nutritional supplements have skyrocketed over the last year, up by almost US$700m over 2019 sales, according to data from IRI.
The popularity of food and beverage products that promote health and wellness isn't something new in the US. But what I'm suggesting is new, is that the pandemic has energised a broader segment of consumers than in the past to seek products that offer nutritional benefits, along with accelerating the priority of health and wellness in the minds and lives of Americans because of the physical and psychological toll Covid-19 has taken on their lives and lifestyles.
As a result of this, there's great opportunity for consumer-packaged food and drink makers and marketers in what I'm calling the "new health and wellness era in the US," in which consumers increasingly expect and want quality taste and affordability in the packaged-food brands they purchase, but in many cases also expect and want the food and beverage products they buy to have functionality; to provide them with nutritional benefits that promote health and wellness.
I've identified five key broad areas where I think the growth and opportunity lies for packaged food and drink brands in the health-and-wellness segment. These areas are where the majority of the action, and sales potential, will be for the next few years.
Immunity boosters
The pandemic has made the immune system top-of-mind with consumers because of its importance in how people react to the coronavirus.
Boosting immunity and reducing inflammation are the top health concerns consumers tried to treat with food and food substances during the pandemic, according to The NPD Group's Health Aspirations and Behavior Tracking Service. For building immunity, among the top growing foods are elderberry and moringa. Elderberry, which from spring 2019 through fall of 2020 enjoyed an 88% jump in usage, also is considered anti-viral, and moringa is believed to have anti-inflammatory properties and helps with joint and heart health, according to The NPD Group research. In addition to moringa, foods consumers increasingly are trying to prevent or reduce inflammation are turmeric and manuka honey.
This growing interest in immune health will continue to be a top focus among consumers in the wake of the coronavirus pandemic. Prevention rather than treatment of various health conditions is top-of-mind, and consumers are looking for foods and beverages that help them strengthen the immune system.
Packaged foods makers should look to create products with added nutrients like zinc, selenium, and vitamin C and D, which may support immune function and overall health and wellness.
Stress reduction
The dramatic lifestyle changes – working from home, home schooling, social isolation -brought about by the pandemic have created new levels of stress for most consumers. As a result, in addition to buying and using nutritional supplements in numbers far greater than in the past, consumers are seeking out food and beverage products that help in stress reduction.
Almost unheard of a year ago by most people, adaptogens, herbs, roots and mushrooms known for their ability to help your body better handle physical and emotional stress, are emerging as the hot new ingredients in a variety of food and beverage products. Look for this trend to explode in the industry. These ingredients can be and are being added to a myriad of food and drink products and marketed to consumers as a way to help deal with stress now and in the future.
Mental well-being
Over the last year, more Americans than ever before in recent times have reported that they are dealing with mental-health issues like depression and anxiety. As such, mental health has become a much higher priority, leading people to seek out foods and drinks that promote mental well-being.
Minimally processed foods rich in a variety of nutrients have been shown to better help support positive mental health. Food products with antioxidants, B vitamins and minerals like zinc and magnesium, as well as fibre, healthy fats and bioactive compounds such as probiotics are where the opportunity lies for food makers in creating food products designed to aid in promoting better mental well-being for consumers.
People have also suffered sleep deprivation as a result of the pandemic and are looking for food and beverage products that help promote relaxation and sleep.
Digestive health
People are becoming increasingly educated about the role the digestive system plays in overall health and wellness because of the high incidence of food intolerances and other digestive disorders in the US, along with gaining increased understanding of the microbiome and its potential to impact other body systems.
Cooking and eating nearly 100% of all their meals at home over the last year has also made people more aware of digestive health and the types of foods that offer digestive benefits. Brands offering products with digestive benefits like fibre, probiotics and prebiotics have a solid market because consumer interest in foods that promote digestive health is going to grow considerably over the next few years.
Wellness diets
Many consumers have tired of weight-loss diets like keto, paleo, Whole30 and others, and instead are more interested in diets or ways of eating that help them to prevent and resolve overall health issues, including eliminating food intolerances and reducing inflammation triggers. This falls under the food as medicine rubric, which was gaining steam in 2019 but was put on the backburner in 2020 because the pandemic changed how and where people eat, putting a strain on the supply chain.
As we come out of the pandemic, Wellness diets are going to become more important, which is going to kick-start the food as medicine niche into high gear. Low-fat, non-fat and reduced fat are giving way to food products that make people feel better rather than products that promise less.
After a year of physical and emotional stress from the pandemic we're entering a new time in which American consumers are giving health and wellness a higher priority in their lives and putting greater emphasis and effort on self-care. Foods and beverages with function will play a major role in this self-care movement as people look to products that not only offer the traditional attributes of taste and value but also offer nutritional benefits addressed to specific conditions, including the immune system and digestive and mental health. The five key areas I outline are where the action is for packaged foods companies and start-ups in the health and wellness space.